Although potable fresh water may seem like an endless resource, it is becoming scarcer as the population continues to grow and as the climate continues to change. 
According to FreshWater Watch, an Earthwatch research project that investigates the health of global freshwater ecosystems, water scarcity occurs when the amount of water withdrawn from lakes, rivers or groundwater is so great that water supplies are no longer adequate to satisfy all human or ecosystem requirements, resulting in increased competition between water users and other demands. The group's research shows that about 40% of the world's population lives in water-stressed areas, and this is projected to be 50% to 65% by 2025. By 2050, nearly half of the world's population will be living in areas where water is scarce, yet 90% of all population growth will occur in those regions.
This is why it is so important for members of the food and beverage industry—one of the biggest for water consumption—to implement sustainability programs that will make a true environmental impact.
"Our current culture climate has demanded action from companies to enhance sustainability efforts more now than ever before," says Brett Robison, strategic business leader—food and beverage, at U.S. Water.
Dan Simon, CEO of Baswood, also sees the need for action.
"Consumer interest in and demand for sustainable manufacturing processes is at a peak high and only increasing as climate change continues to dominate headlines," he says. "We see water conservation as a key pillar to production sustainability, and as consumers become more and more savvy, we know that they will be asking more questions about how companies and brands are managing their water treatment and working to conserve water."

Feasible farming
The water-intensive food industry is ripe with opportunities to give back to Mother Earth by consuming water responsibly. For instance, from an agricultural standpoint, there are several ways to save water, including drip irrigation, capturing and storing water, scheduling irrigation, and growing drought-tolerant and cover crops. Denver-based Ardent Mills, a flour-milling and ingredient company, has partnered with Colorado Quinoa to aid in water sustainability. 
Phoenix Dugger, corporate social responsibility manager, at Ardent Mills, says that the San Luis Valley where Colorado Quinoa is grown is a historically dry area that often faces intense water scarcity issues. 
"The area is challenged in terms of getting the water needed to grow their primary cash crops of potatoes and barley," he says. "The growers of Colorado Quinoa have found that inserting quinoa into their rotation offers a unique opportunity not only to have a water saving crop in the ground—as quinoa requires about half the water to grow as potatoes and barley do—but also to have a crop they can potentially sell." 
In the past, the farmers had two main options, Dugger explains. "Plant a cover crop to try to conserve some soil—thereby losing the money it takes to raise that crop—or plant nothing at all, which saves water but potentially harms their soil. Quinoa is a growing, on-trend grain, and Ardent Mills is committed to offering quality quinoa product to consumers, which we believe will attract more growers to inserting quinoa into their rotation."
He adds, "On average, for every 1,000 acres of quinoa inserted into a rotation, more than 360 million gallons of water could potentially be saved for growers in the San Luis Valley as compared to the blended average of water requirements by a typical mix of crops that might be in the ground in any of the rotations." 
Don Trouba, senior director at Ardent Mills, says, "We have an obligation to be good stewards. I had a boss who would quote the activist Marian Wright Edelman. 'Service is the rent we pay for living on this earth, for being. It is the very purpose of life, and not something you do in your spare time.' That has always stuck with me." This sentiment was shared in one form or another by each of the participants of this article.
Dugger points out that understanding the specific uses of water in each company or organization is important. "Many are reducing all unnecessary uses of water in their systems while others may be focused on reusing and recapturing that water," he says.

Process, clean, save
Water is integral through food processing. It is an ingredient, it is used during processing, and it is needed for cleaning and sanitation. A huge amount of water goes down the drain during the food engineering process, so just what can processors do to conserve water?
"What we see happening in the food and beverage industry is the overuse of water to begin with," says Kevin Gottlieb, solutions engineer at Spraying Systems Co. "They don't really need to use as much water as they do. We take a much more focused approach on the water that is coming into the plant and see how it can be used more efficiently from the get-go."
This can be a challenge in the food industry, especially because production is key. "Companies don't want to stop production flow so we see how we can improve all of the spray applications in the plant."
One simple solution that can make a significant impact down the line is in the nozzles used to regulate the spraying parts of the process.
"As part of our sustainability program," Gottlieb explains, "we launched an assessment program, where we go to our customers' facility and take a very detailed look at all of their spray applications—and not just the ones that have nozzles on them right now—but we look at anything that's introducing water or chemistry or fluid into the process."
For instance, a snack food producer approached Spraying Systems Co. looking for some saving opportunities. During an initial water audit at one plant, the company determined the nozzles being used to clean corn chip lines were oversized for the operation. "The nozzles were very effective, but the flow output was more than what was required for cleaning. We were confident the same style nozzle operating at lower flow rates could achieve the same level of cleaning and dramatically reduce water use," he says. Testing by the producer verified there was no difference in the cleaning effectiveness of the two nozzles, and the lower-capacity nozzle reduced water use by 80%. 
The reduction in water use resulting from changing nozzles was impressive, but it seemed like a very small change in a very large operation. Gottlieb says the customer was concerned that changing nozzles wouldn't have a big impact on its sustainability initiative, so Spraying Systems Co. ran some calculations to estimate the potential savings if the change was made in all the producer's plants in North America. The total decrease in water use was substantial. After replacing 10,000 nozzles, the snack food producer reduced water use by 500 million gallons per year, saved more than $3 million on water and wastewater treatment, and saved $7 million by heating less water before cleaning.
"The investment in the new nozzles was recouped in less than five days, providing the snack food producer with a substantial economic benefit in addition to operating more sustainably," Gottlieb says.
Replacing the nozzles on the chip line turned out to be just the starting point. "During plant visits, our teams identified similar water-saving opportunities during cleaning of other lines and mixing tanks." The next phase of changes is expected to save the customer an additional 500 million gallons annually.
Another way to save water during the cleaning and sanitizing stages is through the use of dry steam technology, according to Evan Reyes, director of sales, sanitation division, at Goodway Technologies.
"Thousands and thousands of gallons of water are just going down the drain from cleaning equipment," he says. He explains that the high-temperature dry steam obliterates fats, oils, dirt and seasoning and kills mold, mildew, bacteria, fungi, listeria and microorganisms on contact. 
"It leaves surfaces clean and prepared for final sanitation and saves 98% to 99% of water consumption. What used to send 8 gallons of water per minute down the drain 24/7 can be accomplished with 7 gallons of water per hour using this technology," Reyes explains.
In addition to saving water, downtime is lessened. "Take the cleaning of spiral coolers in dry bakeries, for instance. These typically will get washed down and sanitized once per week, and the downtime is about six hours," he says. "Because none of the electronics or motors have to be bagged to protect them from the water, prep time is saved. Cleaning itself also requires less labor, and it takes less time to dry."

Treatment strategies
Food processors can hit sustainability goals through the use of water treatment strategies as well.
Linda Englander-Mills, vice president of sales and marketing, Clean Water Technology, explains that the company contributes to sustainability by offering its GEM (gas energy mixing) system. "Our system has a patent on injecting air into the waste stream, treating wastewater by creating air bubbles that the waste particles attach to. We are able to use chemicals more efficiently, and the units take up less space and are built to increase in capacity as the customers' needs grow."
Baswood's Simon says that the company's BioViper system empowers processors to have a positive impact on their communities while also minimizing their carbon footprints. "The BioViper uses less energy to reduce biological oxygen demand (BOD) and produces far less sludge than alternative systems. On average, switching to the BioViper saves manufacturers up to 60% in energy costs compared to alternative technologies with comparable performance in BOD digestion," he explains.
"The environmental and ecological benefits inspire Baswood's ongoing work applying innovative technologies to water treatment," he continues. "In the not-too-distant future, Baswood expects that it will provide many of its customers with a final polishing step so that what was once wastewater is now fit for reuse. It's all about either producing reuse water or servicing wastewater so it can be delivered to municipal treatment plants in a format that is more sustainable than had been done previously."
Robison explains that U.S. Water promotes water sustainability in the food and beverage industry by providing comprehensive sustainable assessments (CSAs). "This dependable process has been designed to help our customers achieve their sustainability goals. A CSA includes a vigorous assessment of an entire plant's water, energy and waste operations, complete with a detailed water and energy balance from available and usable water and energy sources," he says. "This creates a visible baseline on where the plant lies currently in terms of use and cost per unit of production, and identifies operational opportunities to reuse or repurpose water and minimize waste impacts to the environment and their local community."
Simon adds, "We also see the increasing financial burden that wastewater treatment imposes on manufacturers. Municipal waste treatment facilities have begun to impose enormous surcharges on companies that exceed strict BOD limits. This is why it is becoming financially imperative for food and beverage firms to clean up their effluent. By simply updating (or implementing) current wastewater systems, manufacturers can reduce surcharge and/or treatment costs while improving operational efficiency and environmental credibility."

Looking ahead
When asked about current trends on the topic of water sustainability, Robison said that companies are looking at water, energy and waste differently to protect their brand and shape a better future. In many cases, return on investment payback is extended if it supports sustainability gains. He also says that regulatory issues are driving behaviors that include source reduction, water reuse and recycle, and looking past the short-term as decisions are made. "Another noticeable trend is the pressure from customers to have a specific sustainability plan in place," Robison observes. "Companies are learning that measuring their current impact is imperative to be able to create and drive sustainability goals."
Also, "consumers increasingly care about traceability and connecting with food sources they can feel good about," Dugger says.
"The days of a chemical provider managing water through just treating water are gone," Robison adds. "When considering a treatment provider, we encourage you to ask yourself these questions: Is equipment being considered as a potential investment to help meet goals? Is there a change in operational practices? Is there creative ideation about how to reduce, reuse and recycle water by your suppliers? To meet today's expectations when it comes to properly managing your use of natural resources and the impact on the environment, a company needs to have a broad vision. Truly partnering with an experienced provider can help customers position themselves as leaders in the industry, bringing positive brand image and growth to those companies that embrace the challenges ahead."
"Water is our most valuable and most relied upon natural resource," Simon says. "As we face continued environmental challenges, we must work together to come up with and implement sustainable solutions that will ease the burden on manufacturers and our planet."
Learn More: Industry Q&A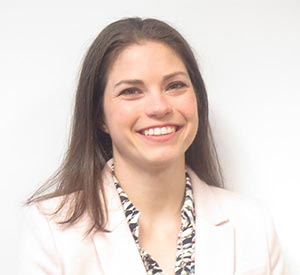 Food Engineering reached out to Archer Daniels Midland Company to see what one of the world's largest agricultural processors and food ingredient providers does to sustain the precious resource that is water. Below is a brief Q&A with ADM's manager of corporate sustainability, Michelle French.

Q: How is ADM is helping the food industry address sustainability requirements specifically regarding water?
A: One of the ways ADM is reducing our impact on the environment is by reducing water usage in our direct operations, an effort that also allows us to achieve significant cost savings. Water reduction efforts are focused on our 37 largest sites, which collectively account for more than 90% of our global water usage.
ADM's teams continue to demonstrate our commitment to innovation and efficiency by making progress on a variety of water conservation initiatives, including:
The introduction of a cutting edge "closed circuit" reverse osmosis system at our Cogeneration facility in Decatur, Ill. A similar system is under construction at the East Plant in Decatur.
Optimization of cooling tower cycles, boiler cycles, and reverse osmosis systems using software and analysis.
A high-efficiency system that removes nitrates from municipal water without using chemicals.
A process at our Chattanooga Southern Cellulose facility that removes suspended solids from process water, eliminating the need for water treatment chemicals and reducing consumption of municipal water.
These efforts demonstrate how ADM was able to surpass its water intensity improvement target ahead of our 2018 goal. Going forward, we will continue implementing efficiency projects worldwide with a goal of achieving further improvements.

Q: Do you have any stats to share regarding water savings?
A: Being a good steward of the environment is part of ADM's value of respect. ADM uses natural resources in manufacturing, storage and distribution, including electricity, water, fuel and raw materials. We also generate waste and have chemical storage onsite at many of our facilities, which have the potential to impact land, water and air. As a company, we are committed to meeting our environmental obligations, while pursuing ways to continually improve our efforts in both protecting the environment and enhancing environmental sustainability.  In 2011, we established our 15x20 goals:
15% by 2020 = Targeted reductions in energy and emissions ADM seeks to achieve from 2010 baseline levels.
15% by 2018 = Targeted reduction in water intensity ADM seeks to achieve from its 2008 baseline level.
15% by 2020 = Targeted waste to landfill rate ADM seeks to achieve.
In 2018, ADM reached an important milestone, surpassing 2 billion gallons of water saved. These significant savings were achieved as a direct result of our teams' continued commitment to innovation and efficiency.

Q: What trends do you see when it comes to water sustainability in this industry?
A: We see the sustainability focus shifting upstream to growers and what they are doing to improve their water efficiency. There is an especially big push for this in areas that irrigate crops. In 2018, ADM was the recipient of Field to Market's Collaboration of the Year Award where we were honored alongside Agrible and General Mills, Inc. for our efforts to help farmers in the Southern Plains improve soil health, conserve water and reduce pressure on the Ogallala Aquifer.
Access to clean water and preserving water quality are important to ADM. To reinforce our commitment to protecting freshwater in our agricultural supply chain, ADM was proud to join the AgWater Challenge in 2018. Started in 2016 by Ceres and the World Wildlife Fund (WWF), the AgWater Challenge encourages better water stewardship among the world's most influential food and beverage companies.
As part of the AgWater Challenge, ADM made several measurable commitments. We've committed to ensuring that by 2022, at least 10 percent of U.S. wheat processing volume is sourced from Field to Market farmers who measure and monitor the impact of their farming operations and practices. We are also supporting The Nature Conservancy's goal of enrolling at least 50 regional farmers near our Decatur processing facility in the Illinois Saving Tomorrow's Agriculture Resources (STAR) program which incentivizes farmers to focus on their water conservation practices, ultimately improving water quality and soil health and leading to better on-farm resiliency to extreme weather events. Finally, we've donated to local Soil and Water Conservation Districts. The funds are to be used for farmer education and outreach or indirect financial support to help farmers transition to sustainable farming practices.
Sustainable agriculture and regenerative agriculture are also major focuses for the food industry. This is driven by consumer interest in where their food comes from and interest in whether it's produced in a sustainable manner.
Traceability continues to be very important to food companies. Our customers want to know where and how their raw materials are sourced and want to work with growers who are invested in improving the practice of farming through regenerative agriculture.