Securing the top spot once again, Nestlé reported 9.3% organic sales growth in the first quarter, driven by the company's price hikes, compared to 5.2% price hikes in the year-ago quarter. The food and beverage giant's real internal growth was -0.5%, impacted by capacity constraints and portfolio optimization actions.
Coffee was one of the company's best-performing categories, thanks to continued demand for Nescafé, Starbucks and Nespresso products. This was further enhanced by Nestlé's acquisition of the Seattle's Best Coffee brand in October last year, which it said was part of its focus on driving sustained profitable growth in the coffee category, adding depth to Nestlé's North America coffee portfolio by further expanding its position in the category.
The owner of Coffee Mate and Carnation's reported high single-digit growth in its dairy category in Q1, impacted by the company's divesture of its Dairy Partners Americas (DPA) Brazil joint venture with Fonterra in December. DPA was acquired by French dairy company Lactalis for BRL 700 million (approx. $133 million), with Fonterra holding a 51% stake in the JV and Nestlé 49%.
In March the food and beverage giant's Health Science unit—which reported low single-digit growth in Q1—was strengthened when the company bought a minority stake (49.5%) in German meal replacement start-up Yfood for €215 million. Yfood manufactures beverages that contain essential nutrients, vitamins and minerals.
Nestlé bolstered its global operations with investments in various regions. The company announced plans to invest SAR 7 billion (approx. $1.86 billion) in Saudi Arabia in the next 10 years to support business growth, beginning with an investment of up to SAR 375 million (approx. $99.8 million) to establish a new manufacturing plant, set to open in 2025. The site will initially produce Nestlé infant nutrition products and ready-to-drink coffee, exporting to countries in the Middle East and North Africa.
The company also announced a $100 million investment into its Colombian production efforts and growth capacity over the next three years. The investment seeks to expand Nestlé's production capacity, advance its cultural transformation and innovation, and continue working toward the sustainability of its business.
Sustainability was a major focus for the world's largest food company. In the same month Nestlé announced it was selling its stake in DPA, it detailed a new partnership with Fonterra, aimed at reducing New Zealand's on-farm emissions. The five-year project—which intends to create a net-zero carbon emissions dairy farm—will be run with co-partner Dairy Trust Taranaki and will examine all aspects of the 290-hectare farm's operations to reduce carbon. The initiative aims to cut emissions by 30% by mid-2027, with a view to reaching net-zero carbon emissions in 10 years.
This year, Nestlé unveiled a new collaborative partnership with Cargill and the National Fish and Wildlife Foundation, intending to scale the adoption of conservation practices that help fight climate change. May saw Nestlé open the Institute of Agricultural Sciences in Switzerland, aimed at advancing sustainable food systems. The institute will help farmers trial regenerative agriculture methods to improve soil health and enhance biodiversity. It will also explore novel approaches in dairy farming that could help to reduce greenhouse gas emissions, focusing on areas such as cow feed and manure management.
In July, Nestlé revealed a new initiative designed to bring regenerative agriculture practices to wheat farms within its DiGiorno pizza brand supply chain. The initiative, which will impact more than 100,000 acres of farmland, expects to improve soil health and fertility, use less water, energy and fertilizer, enhance biodiversity, and help reduce the effects of climate change.
KEY LEADERSHIP:


CEO: Mark Schneider
CFO: Anna Manz
Zone North America: Steven Wood Presley
Zone Latin America: Laurent Friexe
Zone Europe: Marco Settembri
Zone Asia, Oceania and Africa: Remy Ejel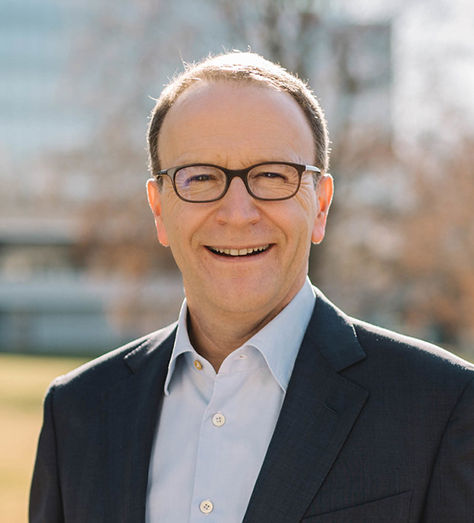 RANKING (LAST FIVE YEARS):
2023: 1
2022: 1
2021: 2
2020: 1
2019: 1
YEAR END:
December 2021
Currency: SwF
Total sales, local currency (bn): 94.42
Total sales, $bn: 103.78