AB InBev, the world's largest brewer, reported a strong performance in Q1 after sharp price increases failed to deter customers. The quarter delivered a 13.2% increase in revenue and an EBITDA raise of 13.6% to $4.759 billion. The maker of Budweiser and Corona said its results confirmed the resilience of the beer market in the face of economic challenges, notably inflation.
In March, the beer giant partnered with Mexican food group Industrias Tajín on a new brew under the Bud Light brand. The drink, Bud Light Chelada Tajín Chile Limón, is loosely based on Chelada, a Mexican beer cocktail made with beer, tomato, salt, lime and spices. Despite AB InBev's global business performing well, the beer giant's Bud Light brand has been embroiled in a controversy in the U.S. in recent months. On April 1, transgender influencer Dylan Mulvaney promoted the beer brand in an Instagram video commemorating a college basketball tournament held by the National Collegiate Athletics Association. The sponsorship led to calls for a boycott of Bud Light from conservatives.
In May, AB InBev's CEO Michel Doukeris told an investor conference call that though it was too early to have a full view of the situation, Bud Light volume declined in the U.S. during the first three weeks of April, representing around 1% of overall global volumes for that period. He stated that, in the context of the global business, the company has the expertise to manage the situation and its full-year EBITDA growth outlook remains unchanged.
In the months prior to the Bud Light controversy, AB InBev made several investments in various global regions. In November, the beer giant's India unit launched Budweiser Magnum Double Barrel whiskey, marking AB InBev's foray into one of the largest global whiskey markets and the first time ever the company has entered the whiskey category. Days later, the Stella Artois' owner announced it was investing INR 5 billion (approx. $60.6 million) in its India business to boost production capacity at its brewery in Karnataka, southwest India, which produces Budweiser Premium, Budweiser Magnum and Hoegaarden.
In January, AB InBev brewer Bavaria unveiled plans to construct a new brewery in the municipality of Palmar de Varela in northern Colombia, as part of the company's commitment to the country. The result of a $413 million investment, the new brewery—which expects to operate with zero-net carbon emissions—hopes to begin operations in mid-2024, producing national beer brands including Águila, Poker and Club Colombia.
This year, in a bid to prioritize the brands within its portfolio that drive category and company growth, the beer giant consolidated its craft beer operations, in addition to a number of its smaller beverage brands. AB InBev closed Platform Beer Co's brewery and taprooms in Ohio, and sold Appalachian Mountain Brewery back to its founders, while it discontinued two U.S. brands—Babe canned wines and Hiball energy drinks.
In August, it was announced that Tilray will purchase Shock Top, Breckenridge Brewery, Blue Point Brewing Company, 10 Barrel Brewing Company, Redhook Brewery, Widmer Brothers Brewing, Square Mile Cider Company and HiBall Energy from Anheuser-Busch InBev in a reported $85 million all-cash deal.
The beer giant has not neglected the rise in demand for low- and no-alcohol beverages. In July, AB InBev revealed it was investing €31 million into upgrading technology at its breweries in Belgium's Flemish-Brabant region. The company said the investment will help expand its non-alcoholic beer portfolio, improve bottling capabilities, and optimize a new de-alcoholizing system to make its 0.0% ABV Corona Cero product.
KEY LEADERSHIP:


CEO: Michel Doukeris
CFO: Fernando Tennenbaum
Chief sustainability officer: Ezgi Barcenas
Chief growth officer: Ricardo Tadeu
Zone North America: Brendan Whitworth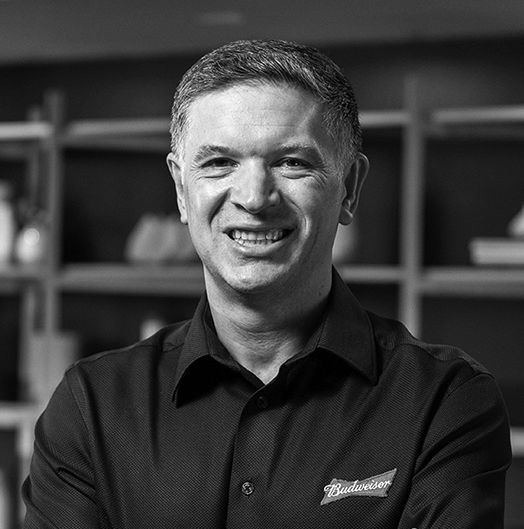 RANKING (LAST FIVE YEARS):
2023: 4
2022: 5
2021: 4
2020: 3
2019: 3
YEAR END:
December 2021
Currency: USD
Total sales, local currency (bn): 57.79
Total sales, $bn: 57.79