Although the exact numbers may be different, multiple market research firms agree that sales in the food and beverage industry grew in 2022. Comparing FOOD ENGINEERING's 2023 Top 100 Food & Beverage Companies to the rankings of previous years, yes, the industry as a whole did indeed grow sales. The caveat, however, is that while sales may have increased, whether or not profit increased depended on a variety of factors.
Sales were strong enough for Nestlé to retain the top spot with PepsiCo coming in at number two for the second year in a row.
"Last year brought many challenges and tough choices for families, communities and businesses," says Mark Schneider, Nestlé CEO. "Inflation surged to unprecedented levels, cost of living pressures intensified, and the effects of geopolitical tensions were felt around the world.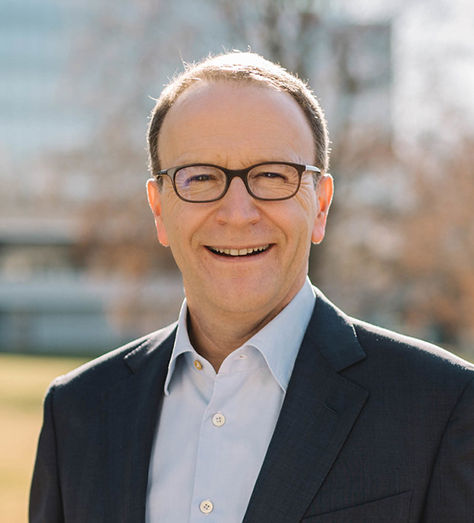 Nestlé CEO Mark Schneider says that despite challenging times, the company was able to achieve 8.3% organic growth.
"The entire Nestlé team demonstrated dependability, as we navigated this difficult environment. Organic growth was solid, margins continued to be resilient, and our underlying earnings per share development was strong. At the same time, we ensured access to nutritious products and affordable offerings globally.
"Looking to 2023, we expect another year of robust organic growth, with a focus on restoring our gross margin, stepping up marketing investments and increasing free cash flow. Nestlé's value creation model puts us in a strong position to achieve our 2025 targets and to generate reliable, sustainable shareholder returns," Schneider says.
The company says the biggest contributor to its 8.3% organic growth was its Purina PetCare line, with coffee sales and infant nutrition also seeing double-digit growth. The company grew its portfolio in 2022, completing a majority stake in plant-based nutrition provider Orgain, acquiring Brazilian nutrition brand Puravida, acquiring Seattle's Best Coffee from Starbucks in October, and partnering with L Catterton to bring together Freshly and Kettle Cuisine for retail and foodservice customers.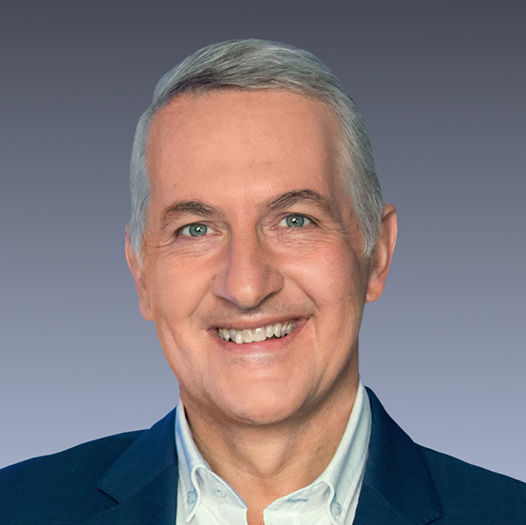 PepsiCo CEO Ramon Laguarta says that despite the difficulties had with various circumstances affecting the industry, the company delivered its best financial performance in a decade.
PepsiCo says that its strong 2022 was due to the agenda set forth in 2019 and added to at the end of 2021 with PepsiCo Positive, a transformative strategy designed to drive long-term business performance and value.
"To put it simply, 2022 was a stellar year for PepsiCo," says Ramon Laguarta, PepsiCo CEO. "Despite another dynamic period that featured difficult and unpredictable circumstances, we delivered our best financial performance in a decade, whilst staying true to our values and continuing to build a strong, durable foundation for long-term growth—proof that we can deliver sustainable performance, even as we transform our business to meet the challenges of the future."
Aside from that swap, the top five are the same from 2021, with JBS, AB InBev and Tyson Foods coming in at three through five. From there, though, there was a lot of moving and shaking. The specific reasons varied from company to company, but the general reasons are ones we've become all-too familiar with: supply chain, COVID-19, regional instability, labor, environmental factors and inflation—of course, that last one can be attributed to the preceding factors.
Asian and European countries tended to be the most affected by the war in Ukraine and continued COVID-related issues with labor and supply chain, at least according to their statements. Even though those factors surely had an impact on total sales, the greatest impact was seen on total revenue. While this list doesn't specifically keep track of a company's overall profitability, it does need to be noted that costs increased for things like raw materials, ingredients and packaging materials. So while the relatively solid increase in sales would normally see an improved bottom line, those gains were mitigated by the increased costs to manufacture products.
Another difficulty facing Asian food and beverage producers was the exchange rate. Whether it was the yen, yuan, baht or another type of currency from Asia, the devaluation compared to North American and European currencies hurt overall profitability, again, despite relatively strong sales. This fluctuation led to a number of companies jumping up or falling back in the rankings compared to the past few years. The difficulties in Chinese markets, especially, meant that finding accurate data on certain companies proved difficult.
In all, there weren't many big surprises reported from the 2022 fiscal year. A few companies fell, but there weren't any dramatic jumps. We'll see if a relatively stable 2023 (so far) helps some companies make a leap next year.
Notes:
The further we get away from companies that were public turning private, the more difficult it becomes to estimate what their sales from only food and beverage production are.
Alcoholic beverage producers saw decent rises.
Producers of health foods or healthier foods saw the consumer trend in that direction continue to bolster sales.
As mentioned above with Nestlé's Purina, pet food, feed for livestock and related products seriously helped manufacturers' bottom lines.
FOOD ENGINEERING's Top 100 Food and Beverage companies is compiled by an independent researcher based on the most up-to-date financial information possible. For companies that report results in currencies other than dollars, currency conversions are based on a 12-month average as reported on www.x-rates.com. Companies marked with an asterisk (*) are private companies and may not disclose the exact amount of revenue generated only by food and beverage sales. Estimates have been made in those cases based on past reported revenue.