Dry Processing
Dry separation screener
ROTEX Global's APEX dry separation screener is a self-contained, production screening machine with ergonomic features to increase process uptime and reduce operating costs. The ergonomic features enable quick and easy maintenance, cleaning and inspection by 1 person. The screener uses a gyratory-reciprocating motion with positive screen cleaning. The machine incorporates user-friendly service features like side access doors and a lift-cam system, which provide access to screens and ball trays. Screen inspection can be completed in less than 2 minutes per panel.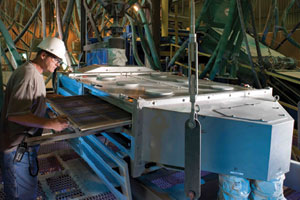 ROTEX Global, LLC; 800-453-2321


I want to hear from you. Tell me how we can improve.