Kronos Foods, Inc., a manufacturer of gyros and other Mediterranean and specialty foods, received USDA-certification as a dairy facility and will begin producing Greek yogurt specifically for the foodservice industry.
The board of directors of The Coca-Cola Company elected Dr. Rhona Applebaum, Coca-Cola's chief scientific and regulatory officer, as a vice president of the company.
Nestlé has agreed to acquire Pfizer Nutrition for $11.85 billion in a strategic move to enhance its position in global infant nutrition. The transaction is subject to regulatory approval.
Oreo cookie sales surpassed $2 billion in 2011, doubling sales over just five years ago, according to Irene Rosenfeld, Kraft chairman and CEO. Oreo cookies celebrated its 100th birthday on March 6, 2012.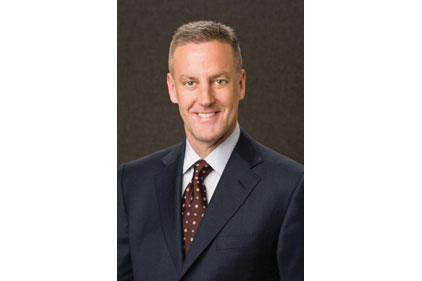 Eric J. Foss
ARAMARK's board of directors elected Eric J. Foss as chief executive officer and president of the company. Joseph Neubauer, who served as CEO for 29 years, will remain as chairman of the board.
Mt. Capra Products CEO Frank Stout has turned over the reins of company president to his son, Joseph.
CHS Inc. (St. Paul, MN) and Zen-Noh (Tokyo, Japan), two farmer-owned cooperatives, announced that CHS has acquired 51 percent of CZL Ltd., a joint venture company that will supply commodities, primarily wheat and barley, to Japan. 
Odom's Tennessee Pride, a maker of breakfast sandwiches and sausages with about 750 employees, has been acquired by ConAgra Foods.
Cargill, which sold its global flavoring business, says it will sell its global juice-blend business to Germany's Wild Flavors.
Cargill opened a new Center of Expertise for cocoa and increased the cocoa powder production capacity at its facility in Wormer, the Netherlands.
Stephen F. Horgan will assume the duties of president and COO of DC Brands International, Inc., H.A.R.D. Nutrition.
NSF International appointed Tom Chestnut as vice president of the company's Global Food Safety and Quality Division.
Corporate Responsibility magazine named Kellogg Company one of the 100 Best Corporate Citizens for 2012. The publication bases its list on a number of criteria, including corporate governance, employee relations, environmental impact, financial performance, human rights and philanthropy.
Domino's Pizza is making available a gluten-free crust option at 5,000 of its US stores for consumers with gluten allergies or Celiac disease.
The Grocery Manufacturers Association selected Deloitte Consulting LLP to conduct research on how food, beverage and consumer product companies can translate "Big Data" into useful analytics and business intelligence to support effective decision-making. Big Data is a name for the recent increase in largely external and unstructured business and consumer information.
Cermex, a provider of secondary packaging machinery and a subsidiary of the Tetra Laval group, is acquiring Newtec Case Palletizing, a manufacturer of palletizing systems, from the Newtec Group.
Ross Industries, Inc. appointed David Favret as worldwide product manager for the company's line of Ross Tray Sealers.
Paulo Alexandre was appointed by the IPPT Group Board of Management, which is chaired by Wolf-Dieter Baumann, as the new CEO of the Romaco Group. Romaco is owned by IPPT GmbH, a portfolio company of Deutsche Beteiligungs AG.
The supervisory board of OYSTAR Holding GmbH appointed Markus Ehl and Barry W. Shoulders as co-CEOs.
Hydro-Thermal Corporation ap--pointed Thomas Tellefson as CFO.
Watlow, a manufacturer of thermal systems, announced that Jim Rowland has joined the company as vice president, operations.
Ecolab announced J. Erik Fyrwald, president of Ecolab, will leave the company to become the chief executive officer of Univar, a leading global distributor of commodity and specialty chemicals.
Lindt & Sprüngli USA, Inc. named Danielle LaChance as vice-president of marketing.