Anheuser-Busch InBev and Grupo Modelo, S.A.B. de C.V. agreed  Anheuser-Busch InBev will pay $20.1 billion to acquire the remaining stake in Grupo Modelo that it does not already own. 
W. L. (Bill) Hutton joined ConAgra Foods, Inc. as president of Consumer Foods International. He will develop strategies to double its international business.
PepsiCo, Inc. announced Larry Thompson has rejoined the company as executive vice president, government affairs, general counsel and corporate secretary.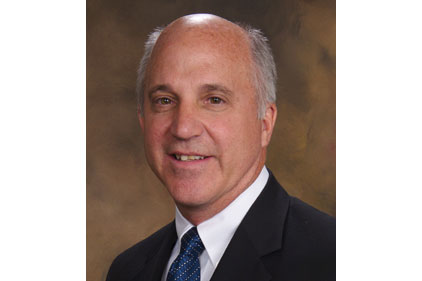 Gary Saunders (pictured at right) 
was selected as the new president and CEO of
Magnum Systems
, a supplier of material handling and packaging systems for dry bulk solids. Saunders has 20 years of experience in packaging and material handling.
Campbell Soup Company entered into an agreement to acquire Bolthouse Farms from a fund managed by Madison Dearborn Partners, LLC, a private equity firm, for $1.55 billion in cash. Founded in 1915, Bolthouse is a vertically integrated food and beverage company focused on developing, manufacturing and marketing proprietary, high-value-added natural, healthy products. 
Ralcorp Holdings, Inc. announced Ronald D. Wilkinson, corporate vice president and president of Ralcorp cereal products, plans to retire from the company at the end of September.
Sara Lee Corp. announced Sally Grimes will become chief innovation officer of Hillshire Brands Company (Sara Lee's North American business) after the spin-off of its International Coffee and Tea business. 
Olivier Faujour will succeed Lucien Fa as chairman of yogurt maker Yoplait.
Cheese-maker Sartori Inspirations acquired Blue Moose, a Boulder, CO maker of hummus, salsa, dips and pestos.
Nu-Con Equipment USA changed its name to Powder Process-Solutions (PPS). "PPS will continue to provide service, quick response and custom solutions for sanitary, safe and efficient powder handling," says Mike Salvador, president/co-owner.
David Dudick, a 30-year veteran of General Mills, will assume the role of bakeries and foodservice business segment president following the retirement of John Machuzick.
Meeting Unilever's Sustainable Agriculture Code, Cargill has supplied the first-ever sustainable, verified rapeseed oil to Unilever with an initial consignment covering 5 percent of Unilever's rapeseed oil needs. In the next three years, Cargill's European refined oils and grain and oilseed businesses will be able to meet all of Unilever's sustainable rapeseed oil needs. 
PepsiCo, Inc. opened its sixth food manufacturing site in what it calls its Greater China Region. Located in Wuhan, China, the plant was built to LEED green building standards.
The Global Food Safety Initiative (GFSI) and the Swiss-based TAFS forum announced their future collaboration on animal health and food safety issues. The TAFS forum and GFSI recently signed a memorandum of understanding to support their joint efforts for the continuous improvement of food safety throughout the global food supply chain.
National Bulk Equipment, Inc. completed the acquisition of General Processing Systems, Inc., makers of ProductSaver packaged material reclamation systems. In addition, NBE appointed PROMAT Engineering Sales to represent NBE's product lines throughout seven Canadian provinces.
Datalogic S.p.A., a global supplier of automatic identification systems and provider of bar code readers, data collection mobile computers and RFID and vision systems, announced the full integration of Datalogic Automation, Accu-Sort Systems and PPT Vision to form a single entity set to enhance the group's global position in the industrial automation market.
POWER Engineers, Inc. opened a new office in Madison, WI, with expanded resources to serve national and regional clients.
Tank Holding Corporation, which includes polyethylene tank manufacturers, Snyder Industries and Norwesco, was acquired by Leonard Green & Partners, L.P. 
KEE Fresh & Safe Foodtech Co. debuted as Taiwan's first Avure HPP contract processor.