Kim Rucker was appointed executive vice president, corporate & legal affairs, Kraft Foods North America. Rucker joins the company from Avon Products, Inc. where she served as senior vice president, general counsel, corporate secretary and chief compliance officer.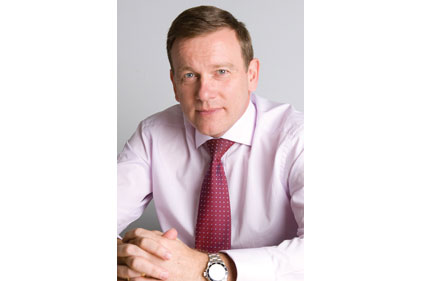 Grimwood
Paul Grimwood
, CEO of
Nestlé UK & Ireland
, was appointed to the role of
Nestlé USA
chairman & CEO following the announcement by current Chairman & CEO
Brad Alford
that he will retire in October 2012. Grimwood has been CEO of Nestlé UK & Ireland since January 2009, and headed the Nestlé UK confectionery business for three years.
Effective January 1, 2013,
The Coca-Cola Company
will organize around three major operating businesses:
Coca-Cola International
, which will consist of the company's Europe, Pacific and Eurasia & Africa operations;
Coca-Cola Americas
, which will consist of the company's North America and Latin America operations; and
Bottling Investments Group (BIG)
, which oversees the company-owned bottling operations outside of North America.
Ahmet Bozer
, currently president of the Eurasia & Africa Group, will be appointed president of
Coca-Cola International
.
Steve Cahillane
, currently president and chief executive officer of Coca-Cola Refreshments, will be appointed president of
Coca-Cola Americas
.
Irial Finan
will remain as president of
BIG
. All three executives will continue to report to
Muhtar Kent
, chairman and chief executive officer.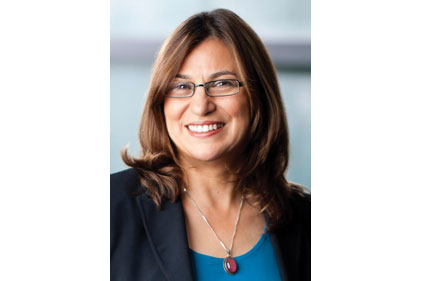 Shana'a
Dr. May Shana'a
was named group vice president, technology and growth strategy, for
Ashland Specialty Ingredients
, a commercial unit of Ashland Inc. 
General Mills completed its acquisition of Brazilian-based Yoki Alimentos SA.  Founded by Yoshizo Kitano in 1960, Yoki markets more than 600 items under nine brands, including Yoki and Kitano branded flours and other basic foods, popcorn, convenient meals, soups, desserts and seasonings. It also markets Yokitos snacks, Lin Tea products and soy beverages under the Mais Vita brand. 
Kraft Foods announced Tracey Belcourt will join the company as executive vice president, strategy. Belcourt will lead the strategy function as well as mergers and acquisition activities for the global snacks company Mondelez International, Inc., following the expected spinoff of Kraft's North American grocery business on October 1, 2012. 
Campbell Soup Company completed the acquisition of Bolthouse Farms from a fund managed by Madison Dearborn Partners, LLC, a private equity firm, for $1.55 billion in cash. In another Campbell announcement, Irene Chang Britt took over as president of Pepperidge Farm as Pat Callaghan stepped down after more than 30 years with the company. 
CTI Foods Holding Co., a provider of food products to national chain restaurants, was the successful bidder for the former AFA Foods, Inc. ground beef processing facility in King of Prussia, PA. In addition, Cargill was the successful bidder for the former AFA Foods, Inc. ground beef processing plant in Fort Worth, TX, resulting from a federal bankruptcy court auction.
ConAgra Foods, Inc. has entered into a definitive agreement to acquire the Bertolli and P.F. Chang's Home Menu frozen meals businesses from Unilever PLC for a total cash consideration of $265 million. The agreement includes a license for the use of the Bertolli brand name and the transfer of Unilever's existing license with P.F. Chang's for use of the P.F. Chang's Home Menu brand name.
Klüber Lubrication appointed Toby Porter as its food market manager.