Food Safety
TECH FLASH
New Canadian food safety laws focus on prevention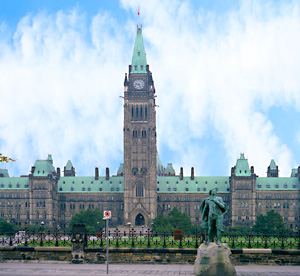 While Benjamin Franklin's famous quotation about "an ounce of prevention" was actually fire-fighting advice, it certainly can apply to food safety. Canada's new "The Safe Foods for Canadians Act," contains key provisions that meet many of the food safety objectives of both industry and government, and continues to protect consumers, according to Food & Consumer Products of Canada (FCPC).
The new legislation focuses on prevention and will also consolidate existing laws into one, allowing for greater consistency across product categories and harmonizing enforcement powers. FCPC also supports the introduction of new offences related to product tampering and authorizing higher financial penalties for food safety violations.
Recently, the government also introduced amendments to the Food and Drugs Act in Bill C-38, which will bring about much needed improvement to the way food is approved in Canada. Both moves are strongly supported by FCPC and its member companies.
FCPC has been working closely with the federal government to help modernize Canada's existing food safety laws. "The proposed Safe Foods for Canadians Act will definitely further enhance Canada's reputation as a global food safety leader," says Nancy Croitoru, FCPC president and CEO. "Food & Consumer Products of Canada and all our members strongly support and applaud the federal government's strong action to modernize Canada's food safety laws."


I want to hear from you. Tell me how we can improve.