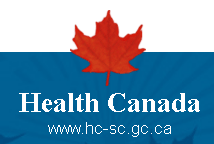 Health Canada's 50-year-old rules for regulating food additives and improving food safety have been updated by the Harper government. Food additives are substances that affect the nature of a food (flavor, color, consistency, etc.) and remain in the finished food product at some level.
Health Canada maintains a list of all approved food additives. Until now, even when scientists showed a new food additive could reduce the risk of a potential food-borne illness outbreak, it took an additional 12 to 18 months for the regulatory process to actually change the list and make the product legal.
Health Canada's new system doesn't change the thorough safety assessment that is conducted by its scientists for all food additives. It will, however, allow Health Canada to act faster to authorize food additives that have health and safety benefits, or to respond to health and safety concerns about an existing additive. It's expected that once the scientific assessment has been completed for new food additives, the process to update these lists will save between 12 and 18 months.
For cases where an applicant was looking to extend the use of an already approved food additive, Health Canada has employed a streamlined system that uses Interim Marketing Authorizations to permit the use of the additive while the regulatory amendments were being completed. Under the new system, this type of authorization will also be accomplished faster, enhancing the process already in place. The most significant gains, however, will be for the new additives as outlined above.
Here are two examples of how the new system could improve food safety:
CITREM is a product used to keep ingredients in infant formula, including important nutritional components, evenly spread within the formula. It provides consistent delivery of nutrients to newborns and prevents clogging in feeding tubes. In June 2008, Health Canada determined CITREM could be safely used. However, it took another 41 months for the necessary regulatory changes and approvals to enable industry to use this product in infant formula and other foods.
C. maltaromaticum (MIOCIN) is a food additive used in certain processed meat and poultry products to help control the growth of harmful bacteria such as Listeria monocytogenes. In December 2007, Health Canada determined this additive could be safely used, but it took another 36 months for the required regulatory changes and approvals to enable industry to use this product.