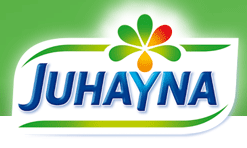 As one of Egypt's largest dairy and fruit juice producers, Juhayna currently supports clients through its 26 distribution centers in Egypt. However, the company's substantial growth plans require a transformation of its business model to support expansion plans.
"Juhayna Food Industries group is keen to invest in technology to boost the company's efficiency and performance," says Seif El Din Thabet, operations director, Juhayna Food Industries.
The company first earmarked the use of technology to support growth in 2004, when it applied an SAP ERP system to centrally manage critical business processes. Today, Juhayna has collaborated with IBM to upgrade its IT infrastructure to become more agile and responsive to marketplace changes.
IBM has upgraded Juhayna's IT infrastructure to support the SAP ERP and CRM applications that it uses for finance, personnel management, materials management, production planning, quality management and sales and distribution. With the project now complete and operating, the company uses IBM DB2 database software running on IBM Power Systems with the AIX operating system and the IBM XIV Storage System in a fully virtualized environment using IBM PowerVM. The new IT infrastructure enables Juhayna to enhance customer service and ensure business continuity.
"Our new IBM-based platform will provide Juhayna the reliability and scalability needed to manage our business' growth," says Ihab Naguib, IT associate director. "In addition, IBM's service has been exemplary—conducting a seamless migration of all our data within half the time we expected without any loss of information."
For more information, visit IBM.