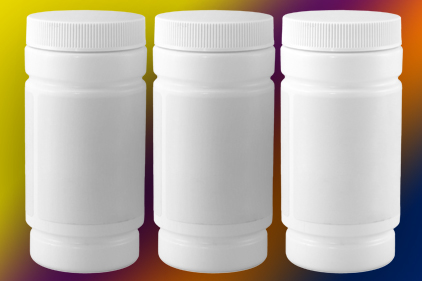 Getting consumers to remove a package from the shelf requires a multisensory approach to design.
Market research has proven that addressing several senses at once through product packaging increases consumers' brand loyalty by 30 to 60 percent. As the number of consumer brands grows, crowding store shelves, effective packaging plays a significant role in setting a brand apart from its competitors.
But what makes packaging effective? "It is no longer enough for manufacturers to simply hope that a brightly colored package will draw consumer attention," says Renzo Sparavier, vice president, innovation & marketing, PaperWorks Industries, Inc. "Manufacturers must take additional measures to enhance the shelf appeal of their brands."
As a result, multi-sensory package design is a growing trend, says Sparavier. Advances in printing technology have yielded graphic enhancements that add immense value at a reasonable cost by engaging two or more of the senses simultaneously. These innovations include striking visual effects, such as holographic and mirror metallic finishes. However, sight is only the first sense to be engaged. Other enhancements include tactile finishes that give packaging a soft or textured feel, and micro-encapsulated scents—popularly known as "scratch & sniff."
"Holographic images can be applied in-line on printing presses through an innovative process that embosses a coating to create the effect during printing. This eliminates holographic metalized polyester (MetPET) as well as a secondary process of laminating MetPET to paperboard, resulting in cost and weight reduction in addition to strong in-store presence. Since the holographic image is directly applied to the paperboard, the package is fully recyclable, which helps the brand owner strengthen its sustainability message to consumers, according to Sparavier.
Advances in metallic decorating capabilities provide an alternative to the conventional hot stamping process with patterned, metalized direct transfer technology that allows for a mirror metallic finish and selective patterned reproduction with full-color overprint capabilities, says Sparavier. "The process does not change the key characteristics of the carton [i.e., opening force, adhesive, etc.], and the resulting metallic finish is not only striking, but functional, with RFID compatibility for tracking and inventory control."
Compelling consumers to reach out and touch a package gets a product that much closer to the shopping cart. A joint study by Ohio State University and Illinois State suggests that if consumers touch a product for more than a few seconds, it greatly increases the possibility they will purchase it, states Sparavier. Seeking to tap into this and differentiate themselves, brand owners  are teaming up with packaging experts to help them create designs that are both eye-catching and appeal to the sense of touch. Advanced printing processes allow specialty tactile coatings to be applied to packaging, resulting in several different touch sensations. For example, applying UV coatings during the printing process can give packaging a velvety feel, while renticular (textured) coatings provide a textured finish consumers can both see and touch. Both finishes can be cost effectively applied in-line using flexo or primography printing processes with a high-volume specialty anilox to control ink, according to Sparavier.
What finish is better suited to food packaging than labels consumers can smell? "Micro-encapsulation, or scratch-and-sniff enhancements, can be applied as a coating directly on press to create packaging that offers an in-store experience for the customer," says Sparavier. "Perfect for personal care items, air-freshening products and food and beverages where aroma plays an active role,  an attractive package that also releases a pleasant fragrance creates an extremely positive consumer experience. This interactive packaging feature can be cost effectively applied in-line. Today's micro-encapsulation can now support graphic design, while providing consistent performance."
With more than half of all purchasing decisions being made on site, in-store presence is vital to brand success. Recent advances in printing technology can now allow brand owners to cost effectively design and manufacture food packaging that uses enhanced graphic finishes to engage two or more of consumers' senses. From holographic images that jump off the shelf and velvet-like packaging consumers want to grab to packages that invite them to smell what's inside, graphic enhancements provide extreme value to consumer goods manufacturers, says Sparavier.