New Products
Technology Sourcebook
Non-contact safety sensor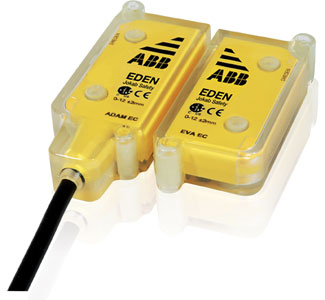 Used on interlocked gates and hatches, the ABB Jokab Eden non-contact, non-magnetic safety sensor has built-in diagnostics and a quick disconnect. Up to 30 sensors can be connected in a series. Safety light beams and E-stops can be connected in the same safety circuit. The Eden E encapsulated IP67K version is available for harsh environments.
ABB Jokab Safety; 888-282-2123; www.jokabsafetyna.com


I want to hear from you. Tell me how we can improve.