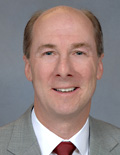 Tom Egan, vice president, industry services, PMMI
As consumers and government agencies demand that brand owners demonstrate greater environmental awareness, manufacturers will pursue every avenue to enhance their sustainability. Depending on where a manufacturer currently stands in its sustainability measures, utility savings could offer some low-hanging fruit. Cutting the usage of compressed air, water, electricity and even gas can really reduce a company's carbon footprint over time—and reduce related expenses, according to Tom Egan, vice president, industry services, PMMI.
"By air savings, we are referring to pneumatic savings," says Egan. "Compressed air is a critical component of many material handling solutions, such as pick and place machinery that utilizes suction created by pneumatic pumps to separate individually wrapped baked goods. The pumps consume energy to generate the suction that holds the product in place or the blast of air that disengages it. By reducing the amount of air used by the pneumatic pumps, manufacturers can incrementally reduce energy usage on the line."
To cut air usage, some companies are enlisting suppliers to conduct "air audits," closely examining their operations to eliminate any unnecessary open air valves or leaks. By closing these valves, they can generate savings, explains Egan.
"While companies may not see a significant difference in their utility bills right away, these incremental savings add up," says Egan. "Additionally, some manufacturers are replacing traditional compressed air pumps with newer, more energy-efficient technologies like airless cylinders."
Water usage on the manufacturing line expends a lot of energy. Think about the water used in cleaning or lubricating equipment. That water isn't just sprayed on the machinery and left there. It must be collected and treated to create a safe, sanitary work environment, says Egan.
But finding ways to reduce water usage can be difficult as the safety of food and beverage products hinges on the cleanliness of the manufacturing facility. However, dry lubricants are being explored as alternatives to using water for these applications on the line, according to Egan. The man-hours, downtime and energy saved from not having to collect and treat that water can add up over time.
For years, turning off lights and shutting down unused equipment have been practical ways to minimize electricity usage. "Now, energy-efficient equipment is becoming the standard across processing and packaging operations," says Egan. "More and more, CPGs are enlisting suppliers to audit their facilities and make recommendations for new technologies to replace dated, less-energy efficient equipment. They are also interested in learning about modifications they can make to their existing lines in the short term."
Some processors are implementing software solutions to continuously monitor and control energy usage. These programs send signals over communications lines, enabling companies to determine whether equipment can be shut down and quickly restarted, minimizing electricity usage.
"It's important to remember reducing utility usage and related expenses can be very complicated," notes Egan. "Quantifying the savings requires collecting data on the energy savings per machine over increments of time. For example, reducing the amount of heat required to shrink-wrap a case of bottled water cuts down the kilowatt [kW] hours per shrink-wrap tunnel over a given period. The longer the company calculates its savings on these sustainability-enhancing measures, the greater the ROI."
Food and beverage manufacturers seeking solutions that cut utilities usage and expenses can look to the innovations showcased at PACK EXPO Las Vegas 2013. The show will house more than 1,900 exhibitors displaying the latest energy-efficient technologies for processing and packaging applications and provide educational and networking opportunities for brand owners to learn more about how they can improve sustainability as well as the bottom line.