New Products
Technology Sourcebook
Synchronous lifting system
Combining high-pressure hydraulics with a programmable PLC system, the Enerpac EVO synchronous lifting system monitors and manages lifting, lowering,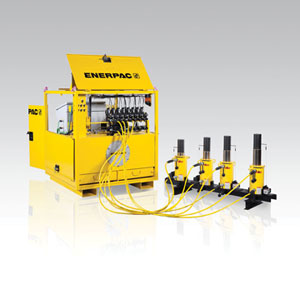 weighing, alignment and load transfer procedures of non-uniformly distributed heavy loads. Through an integrated HMI, all movements are managed from a central control position that displays live operation with real-time status updates for each lifting position. The lifter can be used with standard 10,000psi single- or double-acting cylinders and is offered with a 5hp or 10hp hydraulic power unit with a 66-gal. reservoir. It offers 8 standard hydraulic control modes and can control 4, 8 or 12 points with 1 hydraulic power unit.
Enerpac; www.enerpac.com


I want to hear from you. Tell me how we can improve.