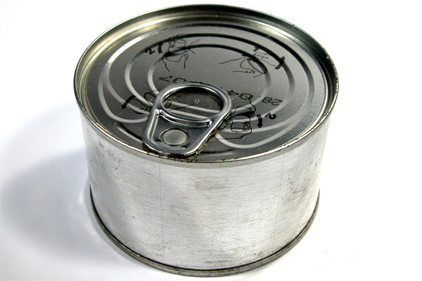 Despite an increase in value, the US canned food market's size by volume is set to decline in 2013 and beyond according to a new market report from CompaniesandMarkets.com.
After growing by 1 percent during the height of the recession in 2009, canned food sales flattened out in 2012 at 15.6 billion units. The report predicts a canned food sales decline of 3 percent by 2017 as the economy improves and consumers feel more comfortable spending on value-added grocery items.
Sales of food packaged in metal cans continued to decline, with packaging volumes dropping more than 1 percent. However, all categories of metal canned food aside from the largest one, vegetables, experienced positive growth in 2012.
Canned meat grew by 2 percent in 2012 to 1 billion units, continuing a trend toward cheap alternatives to chilled and frozen meat that began during the recession. 
The US canned food market was worth around $77.2 billion at the beginning of 2013 and is forecasted to reach $80 billion by 2014, but overall volume has decreased. Only three of eight market sectors experienced growth in 2011.
While offering the advantages of a long shelf life and low prices, the report says canned food suffers from a poor consumer perception of its healthiness and taste quality.
Fish products were the fastest growing category due to a rise in fish consumption, improvements in sustainably sourced products and an influx of value-added products in the sector.
CompaniesandMarkets.com says canned fish and seafood manufacturers are developing new products and packaging to sustain growth, including no-drain and flavored canned tuna. Examples include Chicken of the Sea Solid Light Thai Chili Tuna and Starkist's Latin-inspired Autentico line. To read the full report, click here.