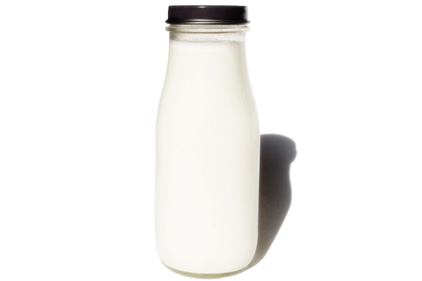 Following its 2009 assessment of the dairy industry, PMMI (the Association for Packaging & Processing Technologies) has released a new report on the dynamics of the sector that illustrates a continuation of forecasted trends. PMMI unveiled its findings to kick off PACK EXPO Las Vegas 2013. We spoke with Julie Ackerman, senior director, PR & communications at PMMI, to address which predictions hold true for today's dairy manufacturers and the new challenges they face going forward.
FE: Five years after PMMI's original dairy study was conducted, which trends and issues remain top-of-mind for dairy product manufacturers?
A: After speaking with 50 dairy professionals, we found several of the trends identified in our 2009 report remain pertinent to the agendas of dairy manufacturers. These include continued industry consolidation, the formation of mega-farms, increased consumption of dairy products and the increased adoption of more sustainable packaging materials.

The industry consolidation and shift toward mega-farms has pushed much of the US dairy sector toward the West Coast, with California leading the country in milk production. The rising consumption of dairy products— despite a slow decline in fluid milk consumption per person in the US—can be attributed to the increasing popularity of Greek and other yogurts, which continues to outweigh the impact of consumers opting for competitive beverages such as protein drinks and plant-based replacements like almond, soy and rice-based milks.
FE: What is driving the shift toward these mega-farms?
A: Increased automation and the adoption of other efficiency-enhancing technologies by large dairy producers is creating a much more competitive environment for smaller, less technologically sophisticated dairy farmers. In 2012, the industry saw a spike in production to 200 million gallons of milk—a new record. This increase was attributed to equipment advances, access to higher-quality feed and enlarging herds. With the tools in place to deliver a competitive advantage, we're seeing more consolidation, which has been a trend for more than a decade. The number of US-licensed dairy farms has decreased by 61 percent since 1992.
 
FE: You mentioned that sustainable packaging formats will remain a priority for dairy manufacturers. What other packaging trends can we anticipate?
A: Dairy manufacturers are looking to new, aseptic packaging to further extend the shelf life of non-refrigerated dairy products beyond six months. This innovation would enable US-based companies to ship their products overseas and leverage opportunities in new markets. There are also sustainability-enhancing benefits to this format. Milk that requires refrigeration only after it's been opened results in less milk that spoils on the shelf, generating less fully costed waste. Additionally, shelf-stable milk packaging helps improve consumer health in geographical areas where people have limited access to fully pasteurized milk. This is because these products are subject to an ultra-high-temperature (UHT) processing method to kill bacteria. However, some respondents questioned whether the advent of this aseptic packaging technique could endanger the standalone dairy case, a longstanding merchandizing tool to attract consumers at the point of purchase.
Additionally, 30 percent of the companies surveyed reported they are in the throes of a packaging redesign. Many anticipate leveraging materials that offer sustainability benefits, stronger barrier properties to increase stability throughout the supply chain, easy-to-open and close fitments, single-serve or grab-n-go convenience, shapes that disrupt the shelf-scape and standup pouch formats. Of all these trends, single-serve formats were the most commonly referenced.
 
FE: Will the Food Safety Modernization Act (FSMA) continue to factor into the development of future lines and modifications to existing facilities and operations?
A:Food safety will always be on the front burner for dairy manufacturers. The nature of dairy production requires the utmost attention to detail for the prevention of contamination and seamless execution of protocol in instances where a recall is necessary. Because of this, compliance with FSMA is not expected to be a major driver of new equipment purchases, but new mandates for recordkeeping and product tracking may have more impact. Additionally, dairy manufacturers will continue to seek out easy-to-clean machinery and solutions for data collection throughout their supply chains.
 
FE: How are OEMs and other processing and packaging solutions suppliers working to help dairy manufacturers overcome these hurdles and leverage new trends for success?
A: Dairy processing and packaging technologies suppliers must work closely with these manufacturers to help them make the necessary changes to their operations and production lines that will foster growth. Eighty percent of study participants confirmed they are evaluating their needs for new equipment. Ninety-one percent of the manufacturers cited increases in production volumes and operational efficiencies as key goals. Suppliers are working to stay ahead of these needs, designing machinery that will comply with current and future food safety regulations, work with increasingly popular packaging formats, help streamline efficiency and maximize output with greater capacity, faster speeds and enhanced flexibility.

More than ever, it is critical for suppliers and dairy manufacturers to come together and troubleshoot potential challenges in the early stages of building or redesigning production lines. That is why we have designed the PACK EXPO shows as comprehensive, one-stop shops for whole-line solutions and industry insights. PACK EXPO Las Vegas 2013 was the largest processing and packaging event to take place in North America this year, with more than 1,750 exhibitors and attracting over 26,000 professionals from a wide range of industries and locations. As dairy manufacturers prepare for the year ahead, keeping an open line of communication with suppliers and an eye on innovation—inside and outside their own sector—will remain important practices for maximizing productivity, product quality and the bottom line.