Maltodextrin is an oligosaccharide that is used as a food additive. Produced from starch by partial hydrolysis,   it is usually found as a combustible/explosible, white, hygroscopic spray-dried powder. While maltodextrin offers many useful applications in the food industry, the risk of explosion associated with it is high. We asked Steven J. Luzik, senior process safety specialist at Chilworth Technology, about dust explosions, maltodextrin and plant safety.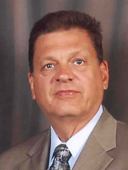 Steve Lusik of Chilworth Technology shares information and best practices for maltodextrin handling.
Q: How does this powder compare with others in terms of explosivity?
A: According to published data, the explosion properties of maltodextrin vary with particle size, moisture content and the source of the material, as is usual for these properties. But generally speaking, the maximum explosion pressure, Pmax, is between 7.5 and 8.5 bar, and the deflagration index (Kst value) is up to about 135 bar.m/s. This makes maltodextrin a "typical" agricultural product with explosion severity data comparable to, for example, many starches and sugars, but higher than, for example, wheat flour.
Q: How easily can this product be set off by static charges—either from the movement of the powder itself or by other sources of static electricity?
A: The Minimum Ignition Energy (MIE) can be less than 10 mJ,  making maltodextrin easily ignitable by electrostatic discharges with energies of 10 mJ or more. Movement of the powder can generate static charge, but a discharge from the powder would not be expected to ignite a dust cloud. However, movement of the powder can also lead to charge accumulation on ungrounded (metal) equipment, and (spark) discharges from such equipment can easily ignite a dust cloud with this level of sensitivity. In addition, when operators become electrostatically charged, they can create sparks that are incendive for sensitive powders like maltodextrin.
Q: What are the mistakes in handling this product that could potentially result in an explosion?
A: Where the product is transferred pneumatically, the piping must be adequately bonded and grounded. Flexible hoses, which are part of pneumatic transfer lines, are usually not conductive or anti-static, and this allows for a buildup of charge and development of propagating brush discharges inside them. Propagating brush discharges can readily ignite dust clouds such as maltodextrin. Inadequately grounded personnel involved in manually transferring the powder also could be a source of electrostatic discharge/ignition for an explosible maltodextrin dust cloud. 
Q: What should processors do to make sure they are safely handling this product?
A: It is very important that process hazard assessments (PHAs) be conducted by individuals with a proper understanding of, and competency in, identifying all the situations that could give rise to flash fires and explosions under both normal and abnormal operating conditions. Plus, they must be able to recommend practical measures for eliminating or managing those hazards. Also, the PHA must be based on relevant, applicable process safety information including all the flammability, explosibility, self-heating and electrostatic characteristics of the powder that is being processed.
Q: What hardware upgrades to existing equipment can relieve the danger of an explosion?
A: Measures such as the good bonding and grounding of all conductive parts, as well as suitable explosion protection measures for all silos, filter receivers and dust collection equipment, are necessary. But, as I mentioned earlier, any hardware upgrade must begin with a process hazard assessment, based on relevant, applicable process safety information and conducted by individuals who have the proper competency.  
Q: What type of training should be provided to assure workers are following  safety precautions?
A: Workers should receive training on combustible dust fire and explosion hazards, electrostatics hazards, how to select electrical equipment for use in hazardous locations, management of change and how to collect, use and evaluate process safety information.
Q: Since many food processors don't think about the danger of dust explosions until one happens, how do you convince them to take action?
A: There have been some very significant dust explosions in the US in the past few years, resulting in significant loss of life and property. All these events have been well publicized by both private and public organizations such as OSHA and the Chemical Safety Board. Therefore, all companies involved in handling, processing, packaging, storing and transporting particulate solids must already be well aware of dust explosion hazards. The issue is that they need to take action and implement proven measures to ensure safety. 
Q: What can an audit reveal about a potential maltodextrin explosion?
A: An audit can uncover deficiencies in fire, explosion, self-heating and electrostatic data; inadequate or improper training of personnel; issues-related equipment design; inadequate explosion protection; inadequate control of ignition sources;  housekeeping deficiencies; and more.