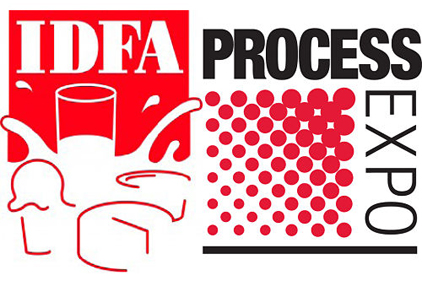 This year's co-located PROCESS EXPO and International Dairy Show drew 829 exhibiting companies and 19,155 attendees. This was the first year the events were co-located.
"We are proud of the tremendous growth we experienced at this year's show and how the food and beverage industry has enthusiastically embraced our co-location with the International Dairy Show," says David Seckman, president and CEO of FPSA. "We have grown our customer audience by 25 percent, quadrupled the number of VIP companies and increased our international attendee audience by 40 percent."
IDFA President Connie Tipton was also enthusiastic about the show, saying, "The co-location has enhanced and expanded the Dairy Show without sacrificing the dairy focus that is so important to all of our stakeholders. We are delighted to report a 50 percent increase in our buyer attendance this year, while increasing exhibit space by more than 20 percent."
Attendees were treated to opinions on current packaging trends and emerging manufacturer needs from Sargento, General Mills, McNeil Nutritionals and Byrnes Dairy executives, while IDFA honored standout companies and students with Innovations Awards and Collegiate Dairy Product Awards.
PROCESS EXPO and IDFA have announced a co-located show for 2015, scheduled for September 15-18 at McCormick Plaza in Chicago. For more information, visit www.MyPROCESSEXPO.com or www.DairyShow.com.