Dry Processing
Dry Processing Technology
Vibrating fluid bed dryers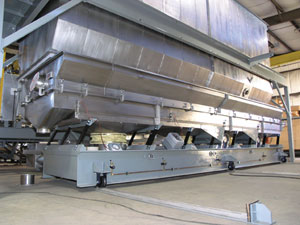 Witte vibrating fluid bed dryers and coolers are offered in a rail-mounted option that enables 1 person to roll out the entire drying and cooling section spanning the complete length of the thermal processing system without any tools. Mounted into the flooring during dryer installation, the steel rails include cushioned bumpers.
Witte; 908-689-6500; www.witte.com


I want to hear from you. Tell me how we can improve.