New Products
Technology Sourcebook
Positive displacement pump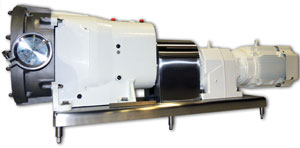 Providing a smooth, low-shear pumping action, the Alfa Laval SRU positive displacement pump has bi-lobe rotors with close tolerances for the delicate transfer of curd. Constructed with 316L wetted components, the hygienic pump is 3A compliant and CIPable. It features a cast iron gear box with tapered roller bearings and single, single-flushed and double-flushed seal arrangements.
Alfa Laval Inc., USA; www.alfalaval.com


I want to hear from you. Tell me how we can improve.