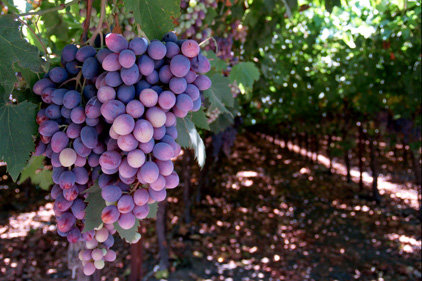 You can't water it, but the internet now has a vineyard.
Based in Washington, Columbia Crest winery has created a new experience that will allow their online community to be part of a crowdsourced cabernet sauvignon from the beginning stages at the vineyard, all the way to bottling.
During the next 18 months, the interactive website will allow users to weigh in on how grapes are tended, irrigated, harvested and blended through a series of weekly votes. According to Columbia Crest, the online community will have access to weather analytics, seasonal data, past data and time-lapse camera shots to assist in their decisions.
"We know our wine supporters are a knowledgeable and discerning bunch, so we thought we'd issue them a challenge," said Juan Munoz Oca, head winemaker at Columbia Crest. "For the first time, everything from fruit-thinning, to the harvest, to the final blend, and even the label will be in the hands of our fans; it's a trailblazing adventure. The Crowdsourced Cabernet process will invite wine-lovers to gain a deeper understanding and connection to the craft and skill of winemaking"
Oca will be offering advice and answering questions from the online audience each step of the way.
An acre of grapes have been reserved for the project which the winery said should yield about 1,000 cases of the wine for public purchase.
More on the website can be found here.