Latest headlines
M&M'S celebrates opening in Asia with great wall of chocolate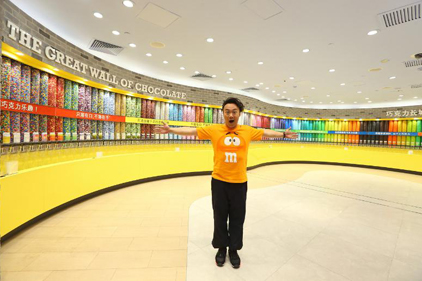 Boasting 132 individual tubes of chocolate candies, the Great Wall of Chocolate is the world's largest candy wall and focal point of the new M&M'S World in Shanghai, M&M'S first store in Asia.
Spanning two floors, the 1,600-square-meter store offers brand candies in 22 colors and three varieties—milk chocolate, peanut and almond. The store also sells M&M'S merchandise including apparel, kitchenware and specific China-themed products.
According to M&M'S, the store is the fifth of its kind in the world and represents the growth of the brand throughout China and Asia.
"We are thrilled to add M&M'S World Shanghai store to our global store foot print," said Brian Schiegg, general manager of Mars Retail Group. "Shanghai is the ideal city for the first M&M'S World store in Asia, due to the city's truly global feel and appeal. The location in the Brilliance Shimao International Plaza made perfect sense for the world's largest chocolate brand, since East Nanjing Road is one of the busiest pedestrian streets in China and a highly visited tourist destination in Shanghai."


I want to hear from you. Tell me how we can improve.