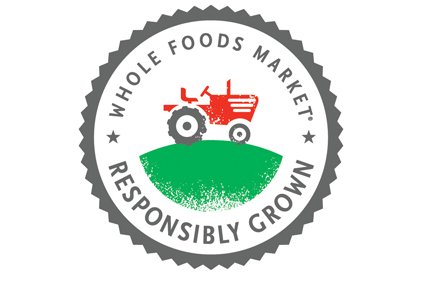 Consumers will have a new method of picking produce when shopping at Whole Foods Market which announced today the launch of a new Responsibly Grown tiered produce rating system to assess how eco-friendly a product's growing practices are and the potential impact on human health.
The new rating system will label fruits, vegetables and flowers as either "good," "better," or "best" in order to better inform customers of their produce choices.
"After three years of research and planning, Responsibly Grown is the result of our collaboration with suppliers, scientists and issue experts to continue our strong commitment to organic, while embracing additional important topics and growing practices in agriculture today," said Matt Rogers, global produce coordinator at Whole Foods Market. "We are excited to broaden the conversation to recognize additional growing practices and drive more transparency in the industry."
To earn a rating, producers must perform well in 16 steps that protect air, soil, water and human health, according to Whole Foods. Other factors taken into consideration for a rating include pest management, farmworker welfare, water conservation and protection, waste reduction and enhancing soil health.
Whole Foods said says it hopes the program will reward those growers already accomplished in these areas while hopefully raising the bar for others to perform better.
More information on the system can be found here.