Smartphones and tablets are everywhere in today's high-tech, connected world. Nearly 90 percent of Food Engineering readers surveyed have a smartphone, and close to 40 percent have access to a tablet.  These devices can not only be used for phone calls, emails and Internet searches, they can access your plant floor data and processes.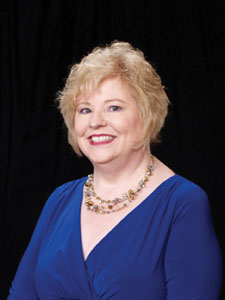 Food Engineering recently launched FE mag Mobile for iOS and Android-based phones and tablets. With FE mag Mobile, you can read the latest Food Engineering content anywhere you go, formatted to take advantage of your mobile device's capabilities. Now you can stay up to date on the latest news and information affecting the food and beverage manufacturing industry, whether you're in your office, on the plant floor, at home or traveling.
With FE mag Mobile, you can read Food Engineering digital editions, research topics, email articles to colleagues and search FE special topics such as Latest Headlines, Automation, Dry Processing, Food Safety, Innovation, Packaging, Processing and Sustainability or view FE exclusive articles such as Plant of the Year, State of Food Manufacturing and the Top 100 Food & Beverage Companies.
To download and log into the FE mag Mobile app, follow these steps:
Go to www.foodengineeringmag.com/apps from your smartphone or tablet.
To download the app for an iPhone or iPad, tap the "Download at the App Store" button. For Android devices, tap the "'Get it on Google Play" button.
Once downloading is complete, tap the app, and the login screen will appear.
If you are already a registered user on www.foodengineeringmag.com and remember your email address and password, enter them and tap login. Access to the app is now complete.
If you are not a registered user on www.foodengineeringmag.com, visit www.foodengineeringmag.com/register to register for free access.
Once you create an account for Food Engineering's website, use the same email address and password to log into the FE mag Mobile app.
If you can log in on our website www.foodengineeringmag.com, but cannot log into the app, please contact customer service at 847-763-9534.
For instant access to the latest industry news and Food Engineering's vast archive of articles, I urge you to download the app today.