PMMI 
membership elected
Wayne Goldberg
,
Emmanuel Cerf
and
Jonathon Titterton
to four-year terms on the PMMI board of directors. Members of the current
PMMI
executive committee, in place since January 1, will continue to serve in their current positions for a second one-year term, ending Dec. 31, 2015:
Chairman Bill Crist
, 
Vice Chairman Jeff Bigger
; 
Secretary-Treasurer Paul Irvine, immediate Past Chairman Rick Fox Jr.
,
President & CEO Charles D. Yuska
.
Thermal food processing equipment manufacturer Unitherm Food Systems named Mark Smith as CEO.
Cloverleaf Cold Storage promoted David McCurry to plant manager at its Sumter, SC facility.
Keurig Green Mountain and Hain Celestial Group were named among the 100 fastest-growing companies by Fortune magazine.
Tetra Pak appointed Brian Kennell president and CEO for the US and Canada.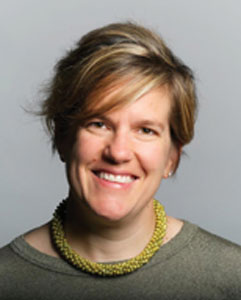 Melissa Hughes of Organic Valley/CROPP Cooperative was named president of the Organic Trade Association's board of directors.
Bunting Magnetics named Alicia Wieder general manager of its magnet materials division.
KardexRemstar appointed Thomas Coyne as regional director of its North America business.
Schneider Packaging Equipment Co., Inc. hired Kevin Keefe as marketing manager.
The White Wave Foods Company has agreed to acquire So Delicious Dairy Free from Wasserstein & Co. for $195 million.
PepsiCo, Inc. elected David C. Page to its board of directors.
International beer and soft drink company Oasis Beverages will acquire the Pabst Brewing Company.
Pro Mach, Inc. is being acquired from the Jordan Company by affiliates of AEA Investors LP.
Norwegian salmon producer Cermaq agreed to be acquired by the Mitsubishi Corporation of Japan for $1.39 billion.
Starbucks will buy the 60.5 percent of its Japanese unit that it does not yet own for $913 million.
Michigan-based Industrial Magnetics, Inc. has acquired Prater-Sterling.
Seaboard Corporation announced Triumph Foods has purchased 50 percent ownership in Daily's Premium Meats.
Nestlé SA is selling its Alete and Milasan German baby food brands to BWK GmbH for an undisclosed amount.
GEA Process Engineering has acquired Scan-Vibro A/S from Svendborg.
PECO Pallet named Keith Harrison as senior advisor to its board.
Rovema GmbH has ended its partnership with Rovema Packaging Machines L.P. and opened a new facility in Norcross, GA.
The Food Marketing Institute hired Margaret Edgell Core to lead FMI Connect, the Global Food Retail Experience.
Tony West joined PepsiCo, Inc. as executive vice president of government affairs, general counsel and corporate secretary.
Matcon appointed Dave Cooper as managing director.
Oak Hill Capital Partners completed its acquisition of Berlin Packaging LLC for $1.43 billion.