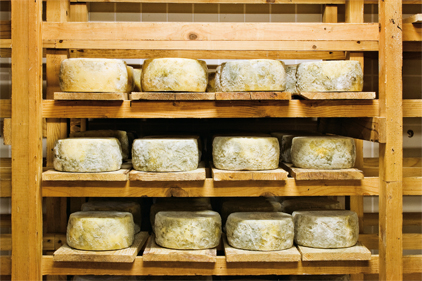 The US dairy industry praised the results of recent meetings with China where officials committed to stronger protections for common food names, including cheese, according to the International Dairy Foods Association (IDFA).
The association said the recent US-China Joint Commission on Commerce and Trade meetings should facilitate the export of products such as feta and parmesan cheese to China, a large and fast-growing market for US dairy products.
"We are extremely pleased that the United States and China have agreed to strong protections for products using these well-established cheese names as we seek to expand exports to this key market," said Tom Suber, president of the US Dairy Export Council.
Jim Mulhern, president and CEO of the National Milk Producers Federation, thanked US negotiators for recognizing the importance of common name preservation to US exports.
"The outcome of the meetings is a great example of the progress that can result from frank and productive collaboration between two trading partners," said Connie Tipton, president and CEO of the IDFA.
The debate of common food names, particularly cheese, in their relationship to geographical indications (GI) has been a hot topic of discussion this year. In 2014, the European Union has pushed efforts to impose bans on the use of feta, parmesan, asiago, muenster and other common cheese names in international trade unless the products are manufactured in Europe. IDFA says the EU is using talks like those under way for a Trans-Atlantic free trade agreement to impose these bans and is seeking GI-specific agreements with individual countries, including China.