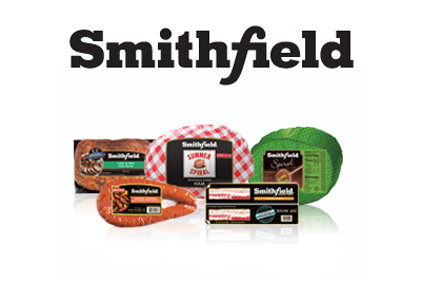 Meat processing company Smithfield Foods announced this week a realignment of its organization and new senior management appointments to accelerate growth and further its mission.
According to the Smithfield, a $14 billion global food company, its business operations will now be organized in alignment with the company's customers and managed as four divisions: Packaged Meats, Fresh Pork, Hog Production and International.
"We are thrilled to launch this new structure that better supports our people, brands and customers while positioning Smithfield to take advantage of opportunities for growth," said C. Larry Pope, president and chief executive officer. "The steps we are taking today build on our strong momentum and successes as we continue to solidify Smithfield's position as a global leader in branded packaged meats. Moving to a centralized structure and bringing our resources and brands together into these four operating divisions enables us to best utilize management talent across the company and maintain our commitment to serving our customers as we always have while more effectively providing our full array of products."
The packaged meats division will now include all of Smithfield's packaged meats business previously operated under Smithfield Farmland and John Morrell Food Group within a single, cohesive division.  Smithfield says the company's fresh dork division will encompass the former Smithfield Farmland fresh pork operations, and the company's hog production and international businesses will retain their existing structure and leadership while operating under the new divisional structure.
New management positions were also announced by the company, effective March 1:
Kenneth M. Sullivan will assume the title of executive vice president in addition to his current role as Smithfield's CFO.
Joseph B. Sebring has been appointed president of the packaged meats division.
Scott Saunders has been promoted to president of the fresh pork division.
Gregg Schmidt will continue to lead Murphy-Brown LLC, the livestock production subsidiary of Smithfield Foods, as president of the hog production division.
Darek Nowakowski will continue as president of Smithfield Europe, responsible for all of the company's wholly owned investments in Europe, which compose the majority of the international division.
 Smithfield's new divisional leadership team will consist of Sebring, Saunders, Schmidt and Nowakowski will report directly to Pope.