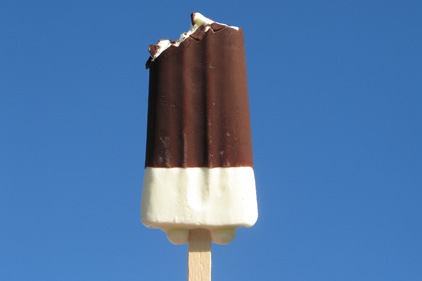 Blue Bell Creameries has voluntarily suspended operations at its manufacturing plant in Broken Arrow, Oklahoma to conduct a thorough food safety inspection at the facility and account for any possible areas of contamination after a number of the company's ice cream products were linked to a Listeriosis outbreak.
"We are taking this step out of an abundance of caution to ensure that we are doing everything possible to provide our consumers with safe products and to preserve the trust we have built with them and their families for more than a century," the company said.
All other plants will continue to operate on schedule.
Blue Bell issued its first recall in company history last month recall when an outbreak of Listeriosis was linked to ice cream products manufactured at its production facility in Brenham, Texas. This recall was later expanded to include other products. According to Blue Bell, on March 22, the Kansas Department of Health and Environment reported a single positive test for Listeria monocytogenes on a chocolate ice cream cup originating from a hospital in Wichita, Kansas. This cup was produced in the Oklahoma plant on April 15, 2014.
According to the Associated Press, as of last week, Texas-based grocery store chain H-E-B pulled all Blue Bell ice cream from the shelves of its more than 300 stores as a precaution.
 Authorities say five adults were infected with Listeriosis from January 2014 to January 2015. The five individuals were all patients who were treated at a single hospital in Kansas and were served ice cream from Blue Bell Creameries' single-serving products and milkshakes made from these products, according to hospital records. Three deaths have been reported. Listeriosis did not cause the deaths, though it may have been a contributing factor, according to Kansas health officials.