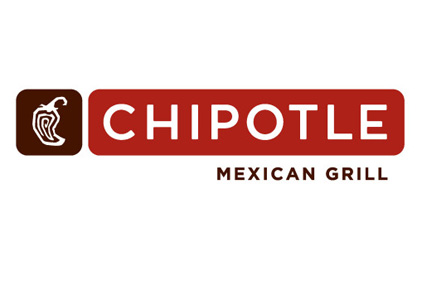 Chipotle Mexican Grill announced it has achieved its goal of using only non-GMO ingredients to make all of its food in US restaurants, becoming the first national restaurant company to do so.
"There is a lot of debate about genetically modified foods," said Steve Ells, founder, chairman and co-CEO of Chipotle. "Though many countries have already restricted or banned the use of GMO crops, it's clear that a lot of research is still needed before we can truly understand all of the implications of widespread GMO cultivation and consumption. While that debate continues, we decided to move to non-GMO ingredients."
Chipotle became the first voluntarily disclosed GMO ingredients in its food in March 2013, and pledged at that time to move to non-GMO ingredients for all of its food. The company says most of its use of these ingredients was tied to soybean oil, which it used to cook chips and taco shells, and in a number of recipes. Corn and flour tortillas also included some GMO ingredients.
To achieve its goal, Chipotle suppliers planted non-GMO corn varieties to meet Chipotle's needs for corn tortillas, and the company replaced soybean oil with sunflower oil to cook its chips and taco shells, and with rice bran oil for other recipes and uses. Other GMO ingredients in tortillas were replaced with non-GMO alternatives.
According to the company, these changes did not result in significantly higher ingredient costs and will not affect prices for consumers.
With this goal complete, the company says it is now shifting focus to develop new recipes for its tortillas, the only item on the menu which includes artificial additives. Excluding tortillas, the food on Chipotle's entire menu consists of just 46 ingredients. The tortillas on Chipotle's menu include a minimal number of preservatives and dough conditioners.
"We are changing the way people think about and eat fast food, and that means cooking with the very best ingredients – ingredients that are free of additives – but still serving food that is affordable, convenient, and most importantly delicious," said Ells. "That's really unusual in fast food, but that's the quest we are on, and we continue to make progress."