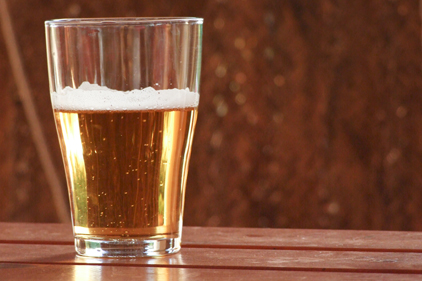 While they won't get much love from those with a gluten intolerance, few food items have been more beloved throughout history than beer and bread. And though baking bread with beer is relatively common, beer made from bread remains relatively unknown.
But a small Belgian brewery is taking a chance, hoping it can change perceptions when it comes to beer. Also tackling an ambitious project to reduce food waste, the Brussels Beer Project has brewed up its latest beer made from recycled fresh bread, following over a year of R&D.
Brewer Sebastien Morvan told Reuters the idea was devised after a friend and he had a discussion about food waste, specifically how 12 percent of it in Brussels is bread. Thinking there must be a way to utilize this resource, the brewers developed a beer that uses 30 percent bread to replace some of the barley. In each beer, there is the equivalent of one to two slices of bread.
However, before the beer could be made, a concept needed to be developed. To do this, the brewers enlisted the help of a former researcher at the Brewing Sciences Institute of UCL University, who worked on a recipe that combines bread, barley malt and fresh hops.
After more than a year of testing and five prototypes, the brewers finally got the recipe right, determining the correct ratios and how to cut the bread so it would not clog the brewing equipment, according to Reuters. The result is a beer they say has a "surprising character with very aromatic notes and a long-lasting bitterness."
The beer's name, Babylone, is a reference to the ancient capital of Mesopotamia and the origin of beer. According to the brewers,  the Babylonians developed, a distant ancestor of beer, a porridge made from fermented bread, that people drank daily.
 The Brussels Beer Project was formed with the goal of creating "atypical beers for people who love drinking them." So far, the project has developed a few beers that can be found locally in bars across Brussels, as well as eight other countries. The brewers plan to expand production and are undertaking the new challenge of building a microbrewery in Brussels to develop more beers.