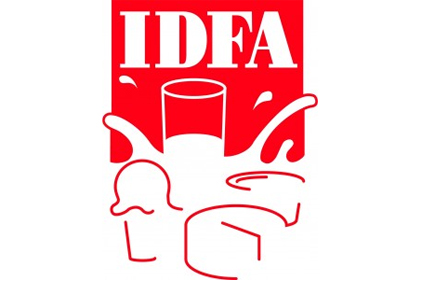 Two cultured products—Yoplait Berry Pomegranate Yogurt & Juice and Dill Pickle Sour Cream Dip—were honored as the most innovative products at the recent International Dairy Foods Association's (IDFA)Innovative Milk and Cultured Dairy Products contest, a part of IDFA's annual Milk and Cultured Dairy Products Conference.
Yoplait's Berry Pomegranate Yogurt & Juice, a mix of yogurt and blends of fruit juices, won in the most innovative product category. It was entered by Kemps LLC. Dill Pickle Sour Cream Dip won the most innovative prototype product or flavor category; it was submitted by Trilogy Essential Ingredients, Inc.
"This year was another banner year for our Milk and Cultured Dairy Products Conference," said John Allan, IDFA vice president for regulatory and international standards. "Attendance was the highest it has been in four years and we had 15 sponsors, more than ever before. There was great enthusiasm and engagement among attendees."
In addition to tasting and judging new products, IDFA said attendees of the event heard from Steve Jones, CEO of fairlife, LLC, who shared the company's strategy to gain consumer credibility for their products in the health and wellness sector. Other conference sessions presented innovative technologies in food safety testing, explained new tools in online measurement of nutrient and solids content and discussed implementation of the Food Safety Modernization Act. Attendees had the opportunity to tour Minnesota-based facilities of Ecolab, a global leader in water, hygiene and energy technologies and services, and Delkor Systems, Inc., which offers a range of secondary packaging solutions for the dairy industry.
 A complete list of contestants is available here.