New Products
Technology Sourcebook
Brother ie3 Premium Efficiency gearmotors
Sealed for life with H1 food-grade grease, Brother ie3 Premium Efficiency gearmotors offer a wide speed range and can be mounted in any direction. Each outer facing part is completely dipped in electrically charged, FDA-approved paint to withstand harsh environments. IP65-rated versions are available.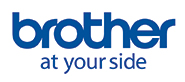 Brother Gearmotors; 866-523-6283; www.brother-usa.com/gearmotors


I want to hear from you. Tell me how we can improve.