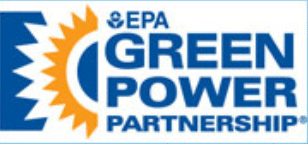 Coca-Cola Refreshments earned the number 3 spot on the EPA's list of the largest onsite green power generators. EPA's Green Power Partnership includes more than 1,300 organizations recognized for their support of alternative energy to reduce their environmental impacts.
A key factor in Coca-Cola Refreshment's high ranking is the recent installation of a landfill gas-to-energy system at one of its Atlanta facilities. The system fulfills most of the facility's energy needs, including electricity, steam and chilled water. It is one of the largest biogas projects of its kind in the US. The use of bio-fuels, fuel cells and solar panels to provide alternative energy at other facilities also contributed to the EPA recognition.
"The EPA applauds Coca-Cola Refreshments as a leader in using green power," says Blaine Collison, director of EPA's Green Power Partnership. "Coca-Cola was named a Top Partner due to the company's commitment to reducing its carbon footprint through onsite renewable energy generation."
The system at the Atlanta plant generates at least 48 million kilowatt-hours of onsite bio-mass energy annually, the equivalent of eliminating the carbon dioxide emissions of more than 6,000 passenger cars.
"Investing in energy-efficiency projects like the landfill gas-to-energy system creates multiple benefits. It helps The Coca-Cola Company meet our environmental sustainability goals while reducing costs in our manufacturing process," says Brian Kelley, chief product supply officer for Coca-Cola Refreshments. "Being named a Green Power Partner by the Environmental Protection Agency is validation for our ongoing work in creating energy and carbon efficiencies in our supply chain."
The landfill gas-to-energy project was part of the facility's effort to achieve LEED (Leadership in Energy and Environmental Design) Gold certification from the US Green Building Council (USGBC). The use of recycled materials, renewable energy, energy-efficient lighting and mechanical systems in the facility's building design, as well as reduction in water consumption, were all winning aspects that contributed to the site receiving certification.
Advancing the use of alternative energy is a key component of The Coca-Cola Company's Energy Efficiency and Climate Protection strategy in North America. This strategy is one of seven focus areas that make up Coca-Cola's Live Positively platform.