Food Safety
IKEA finds horse meat in meatballs
Food authorities from the Czech Republic announced the positive test results.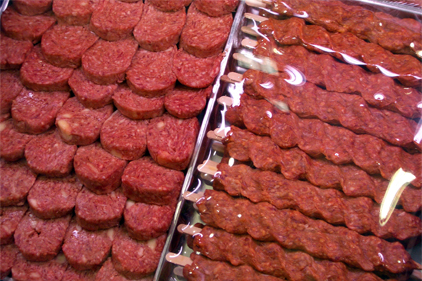 Furniture store IKEA has pulled a batch of beef and pork meatballs from its shelves in the Czech Republic and other European countries after the products tested positive for horse meat. The Czech Republic State Veterinary Administration reported its findings to EU's Rapid Alert System for Food and Feed. The contaminated batch of meatballs had been on sale in the Czech Republic, Britain, Portugal, Netherlands, France, Italy, Spain, Greece, Cyprus and Ireland, according to company spokesperson Ylva Magnusson. IKEA's meatballs are produced by Swedish supplier Familjen Dafgard, who acknowledged the situation and said an investigation was underway. Mislabeled horse meat has turned up in around a dozen European countries since January.


I want to hear from you. Tell me how we can improve.