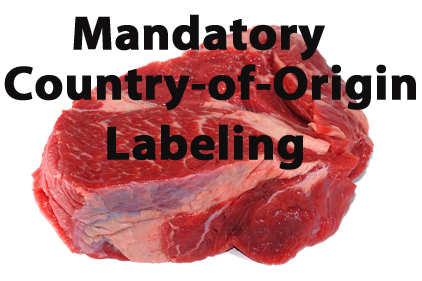 Nine meat and livestock organizations from the US, Canada and Mexico have sought a preliminary injunction against the mandatory country-of-origin labeling (COOL) rule finalized by USDA in May 2013. The request is part of an ongoing lawsuit filed by the same groups on July 8 to block implementation of COOL. 
In the injunction, the groups say their case has a high likelihood of success, and enforcement of the rule would cause irreparable harm to the industry and severe economic effects that are not in the public interest. The complaint also says the rule exceeds USDA's authority under the 2008 Farm Bill and calls it "arbitrary and capricious."
Plaintiffs include the American Association of Meat Processors, American Meat Institute, Canadian Cattlemen's Association, Canadian Pork Council, National Cattlemen's Beef Association, National Pork Producers Council, North American Meat Association, Southwest Meat Association and Mexico's National Confederation of Livestock Organizations, which joined the lawsuit this week. You can read the memorandum here.