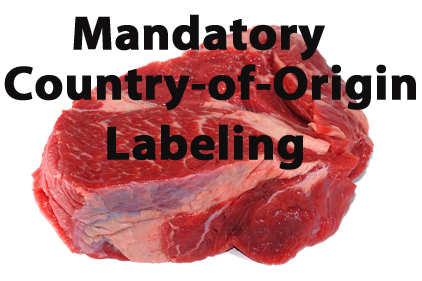 The American Meat Institute along with nine other trade organizations filed an injunction today in Washington, DC federal court seeking to stop USDA from enforcing its country-of-origin labeling (COOL) law for meat. Receiving a preliminary injunction is considered an indication of a strong case.
The complaint, joined by Mexican and Canadian livestock producer groups in addition to those from the US, says USDA exceeded its authority and violates producers' first amendment rights. New in the proposal is a requirement that meat be labeled with where it was born, raised and slaughtered.
Groups including the Ranchers-Cattlemen Action Legal Fund, South Dakota Stockgrowers Association, Western Organization of Resource Councils and Food & Water Watch have requested the right to intervene in the case in support of the rule.