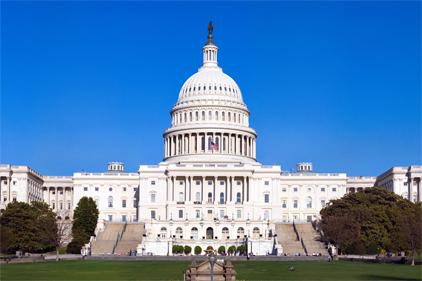 A group of food manufacturers, retailers and restaurant groups sent a letter to the Senate agricultural commitee in support of the dairy provisions included in the House's version of the farm bill. The groups urged the Senate to reject a final bill containing "any new government dairy 'supply management' program," such as the Dairy Market Stabilization Program included in the farm bill passed by the chamber in June.
The House version of the bill contains a revenue insurance program for dairy farmers instead. "We have learned from past experience that government management of commodity supply and demand does not work," the groups wrote. "Restricting milk supplies will increase dairy product costs for consumers, will result in fewer jobs and will hurt dairy industry growth."
Signatories included Grocery Manufacturers Association, Food Marketing Institute, the National Grocers Association, the National Restaurant Association and the National Council of Chain Restaurants, as well as local groups like the Dairy Institute of California, the Northeast Dairy Foods Association, the Wisconsin Cheese Makers Association, and the Michigan Grocers Association.