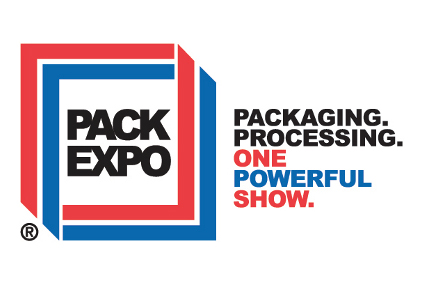 This year's PACK EXPO Las Vegas brought together 1,788 exhibitors and more than 27,000 attendees from a variety of vertical markets, including the baking and snack, beverage, dairy, meat and confectionery industries. Attendees immersed themselves in the latest technologies for advancing efficiency, sustainability and food safety.
We spoke with Julie Ackerman, senior director, PR and Communications, of PMMI, about the highlights of this year's show, including topics addressed through educational sessions held on the show floor. PMMI, The Association for Packaging and Processing Technologies, owns and produces the PACK EXPO family of trade shows.
Q. What trends did you see addressed by the solutions showcased on the show floor?
A. This year, we saw a continued focus on sustainability and food safety, such as new nanotechnology developments with oxygen scavenging and antimicrobial capabilities that can extend the shelf life of food products and help maintain consumer safety.
Additionally, perceived concern around Bisphenol A (BPA) remains an industry-wide challenge, and in anticipation of changing regulations, manufacturers are exploring new materials options for items that come in contact with food and beverage products. It was clear at PACK EXPO just how much this is driving the demand for alternatives in food packaging, such as bio-based polymers.
Q. What solutions did you see that would help brand owners enhance shelf-impact?
A. We definitely saw more discussion around smart packaging. Brand owners are looking for ways to create new consumer experiences, and as a result multi-sensory packaging that engages all the senses — even the sense of smell — are gaining much attention.
Convenience-enhancing packaging solutions were also prominent at PACK EXPO. As "on-the-go" offerings such as finished ready-to-eat (RTE) breakfast sandwiches gain popularity, shoppers are also seeing packaging innovations designed to increase ease of use, such as microwavability, easy-open features and reusable closures.
Q. This year, PMMI brought education to the floor with a trio of Innovation Stages in addition to other educational focus areas. What were some of the key topics addressed?
A.The Innovation Stage presentations brought a wide range of insights to attendees as well as the other on-floor educational programming offered at the Food Safety Summit Resource Center, the Center for Trends & Technology and the Reusables Learning Center. Speakers focused on a range of front-and-center topics that coincided with trends that I mentioned earlier, including food safety, compliance with new regulations like the Food Safety Modernization Act, packaging to engage consumers at the point of purchase, sustainability, convenience-enhancing features for seniors and tech-savvy packaging that enhances the brand experience for connected consumers. At the Center for Trends & Technology, efficiency was the name of the game. Experts addressed trends in advanced mechatronics, line integration techniques, and driving efficiencies with robot integration .
Q. What is in store for PACK EXPO International 2014?
A.  With the tremendous success of PACK EXPO Las Vegas, we're looking forward to PACK EXPO International (November 2-5, McCormick Place, Chicago).  We expect to attract 50,000 visitors with technologies showcased by 2,000 exhibiting companies in more than 1.1 million net square feet of exhibit space. Much like PACK EXPO Las Vegas, we'll be bringing more resources for education, innovation and critical conversation to the show floor to help food and beverage manufacturers make the most of their time and advance their operations.
For more information on PMMI and PACK EXPO International 2014, visit www.packexpo.com.