New Products
Technology Sourcebook
Defect removal system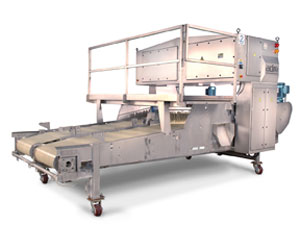 The Key Technology ADR 5 automatic defect removal system inspects potato strips and automatically cuts out defects at production rates up to 16,200 lb./hr. It features high-resolution Vis/IR cameras, a belt conveyor, rotary cutter and high-speed vibratory conveyors to align, singulate, inspect and trim potato strips. New ADR 5 systems come with the CleanBelt clean-in-place system that combines passive and active cleaning to continuously remove starch from the ADR belt; it is offered as an in-field upgrade for installed ADR 5 systems.
Key Technology, Inc.; www.key.net


I want to hear from you. Tell me how we can improve.