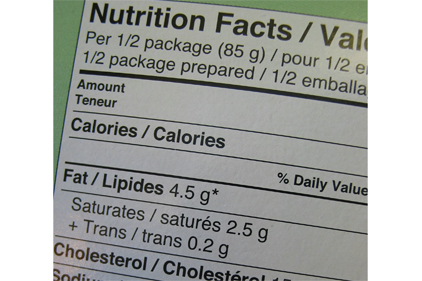 FDA says it has sent guidelines for new nutrition facts labels to the White House, in the first major change to the panel since it was introduced in the early 1990s. Michael Taylor, FDA's deputy commissioner for foods, would not provide an estimate of when the new rules may be released.
"The food environment has changed and our dietary guidance has changed," says Taylor, "It's important to keep this updated so what is iconic doesn't become a relic."
The new labels are expected to display calorie information more prominently, but other changes are not yet known. Possible changes include adding the percentage of whole wheat to the label, using more intuitive units of measurement such as teaspoons for added sugar and moving nutritional information to the front of packaging.