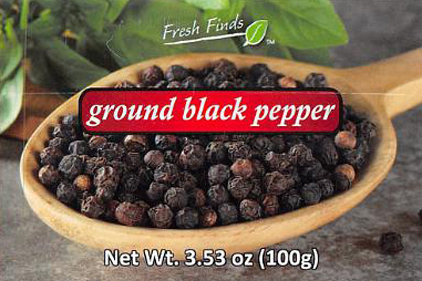 Gel Spice Company, Inc. of Bayonne, NJ has issued a voluntary recall of 16,443 cases of Fresh Finds-Ground Black Pepper because of a possibility the product was contaminated with Salmonella.
The product, packaged in 3.53 oz. plastic jars, was distributed exclusively to Big Lots Stores, Inc. within the contiguous US. The recalled pepper jars carry best by dates of 6/30/17, 7/01/17, 7/02/17, 7/22/17, and 7/23/17.
No illnesses related to the product have been reported.
According to the company, the recall was issued as a result of sampling by FDA that revealed the finished product contained the bacteria.