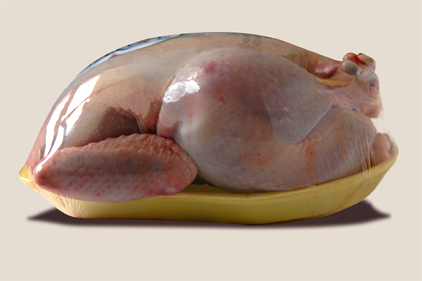 Massachusetts-based Shop Packaging LLC is recalling approximately 115,505 pounds of chicken wing products because of misbranding and an undeclared allergen, according to USDA's Food Safety and Inspection Service (FSIS)
FSIS, which discovered the problem, said the chicken was processed with a releasing agent containing soy lecithin, a known allergen which is not declared on the product label. The company sprayed vegetable and canola oil, which contained the soy lecithin, on their conveyor belt.
The products were produced between August 8 and October 10, 2014. The following product is subject to recall: 20-lb. bags containing "Chicken Mid-joint Wing."
No reports of adverse reactions have been reported to FSIS or the company.