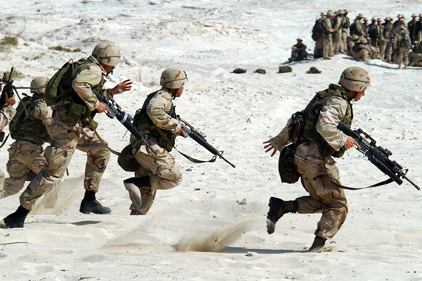 Supreme Foodservice GmbH, a privately held Swiss company, and Supreme Foodservice FZE, a privately-held UAE company, pleaded guilty to fraud against the US in Eastern District of Pennsylvania court this week, according to the US Justice Department.
The fraud and civil violations of the False Claims Act by the two food companies were connected with a contract to provide food and water to US troops serving in Afghanistan.
The companies will pay $288.36 million in the criminal case, as well as an additional $146 million to resolve the related civil lawsuit.
"These companies chose to commit their fraud in connection with a contract to supply food and water to our nation's fighting men and women serving in Afghanistan," said U.S. Attorney Zane David Memeger for the Eastern District of Pennsylvania.  "That kind of conduct is repugnant, and we will use every available resource to punish such illegal war profiteering."
According to the Justice Department, Supreme Foodservice GmbH entered into a contract with the Defense Supply Center of Philadelphia to provide food and water to US forces. Between 2005 and 2009, the company, along with Supreme Foodservice KG, developed and implemented a plan to overcharge the US and fraudulently inflated the price charged for local market ready goods and bottled water sold to the US.
More information can be found here.