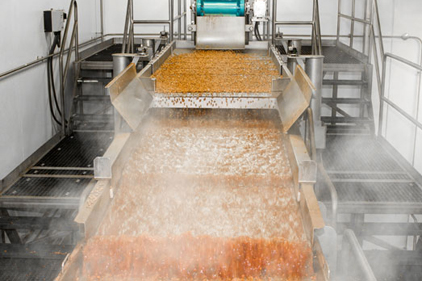 A recent study from the University of Agricultural Issues Center reports the almond industry supports the economic well-being of California by generating more than 100,000 jobs and more than $21 billion in gross revenue across all industries in the state.
"As a major part of California agriculture, generating about 15 percent of the value of California farm output and almost 25 percent of agricultural exports, the California almond industry is a major contributor to a healthy and vibrant agriculture and a sound California economy needed to offer economic opportunity in the state," reads the report, which was led by AIC Director Daniel Sumner.
The study examined the economic impact—direct and indirect—of California almonds at each stage of production, from growing through hulling, shelling, handling, and manufacturing.
Three quarters of the more than 100,000 jobs are outside the almond industry, following the product off the farm and outside of the processing plant.
Handling accounts for nearly 27,000 jobs, hulling and shelling for more than 5,000 jobs, and manufacturing for more than 3,000 jobs.
"Almonds have become a crop of choice in California because California is one of the only places in the world to effectively grow them," said Almond Board of California CEO Richard Waycott.
The full report can be found here.