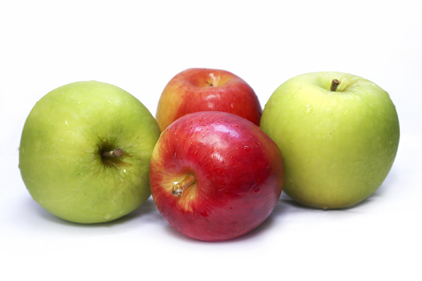 Results of FDA tests performed on samples collected from the Bidart Bros. apple processing plant confirmed two strains of Listeria monocytogenes were found at the facility and are believed to be the same strains associated with a multi-state outbreak of infections that led to multiple deaths.
Since late last year, government agencies have investigated an outbreak of Listeria monocytogenes infections (Listeriosis) linked to commercially produced, prepackaged caramel apples.
"The results are devastating to the Bidart family," says Leonard Bidart, president Bidart Bros. "As a family-owned grower operating in California since the 1930s, we place safety at the forefront of everything we do. Our hearts go out to all who have been impacted by the apple-related listeriosis outbreak. From the moment we learned of the issue, we committed ourselves to cooperating completely with FDA, CDC and the California Department of Public Health."
Given the test results, the company has issued a voluntary recall of all of its Granny Smith and Gala apples still available.
The Minnesota Departments of Health and Agriculture first reported the outbreak in December last year. Four people in the state became ill between October and November. All four were hospitalized, and two died.
In its most recent update, CDC said a total of 32 people were reported to be infected with the outbreak strains of Listeria monocytogenes from 11 states. Thirty-one people were hospitalized and seven deaths have been reported. CDC says Listeriosis contributed to at least three of these deaths.
Since the outbreak, three voluntary recalls of commercially produced, prepackaged caramel apples have been announced by Happy Apples, California Snack Foods, and Merb's Candies after hearing from Bidart Brothers there may be a connection between the apple supplier and the listeriosis outbreak, according to CDC.
Listeriosis is a serious infection caused by eating food contaminated with the Listeria monocytogenes. The disease affects primarily older adults, pregnant women, newborns and individuals with weakened immune systems.