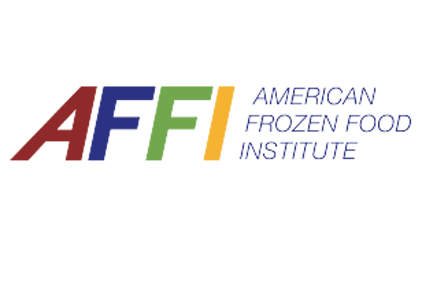 More than 1,300 leaders representing the frozen food and beverage industry gathered in Anaheim, California this week for the 2015 American Frozen Food Institute's (AFFI) Frozen Food Convention (AFFI-CON) where they networked and attended education sessions on key topics affecting the industry.
"Our robust attendance at this year's convention, along with its sold-out meeting rooms, suites and exhibit space, clearly demonstrate the value members of the frozen food and beverage community derive from attending AFFI-CON," said Kraig Naasz, AFFI president and CEO. "AFFI-CON provides frozen food and beverage companies a unique opportunity to conduct business, network with colleagues and learn the latest on critical topics and trends."
Elections for AFFI officers and new members of the board of directors were held in conjunction with AFFI-CON.
Newly elected AFFI officers are: Paul Bakus as chair; Larry Cope as vice chair; and Dave Yanda as immediate past chair.
The eight board members elected to three-year terms were: Rick Anderson, Larry Cope, Wesley Eubanks, Greg Evans, Ed Flanagan, Steve Lezman, Sara Lilygren and Mike McEvoy.
AFFI unveiled its new logo and brand at the conference which was highlighted in the institute's 2014 year-in-review video and annual report.
The report can be found here, while the highlight video can be viewed by clicking here.
 Next year's AFFI-CON will take place at the Manchester Grand Hyatt in San Diego, California from Feb. 20-24.