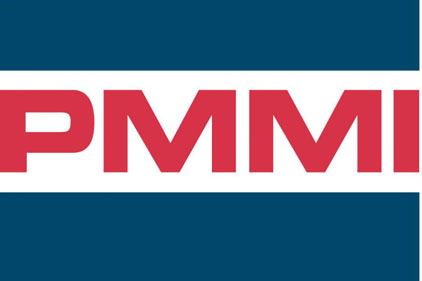 PMMI, the Association for Packaging and Processing Technologies, awarded nearly $100,000 last year through its foundation to advance the education of students with majors involving packaging, package design and package engineering at select colleges and technical schools across North America.
"This is the next generation of the processing and packaging workforce, and it's important to invest in their future and support their desire to work in this industry," says Charles Yuska, president and CEO of PMMI.
According to PMMI, last year foundation funds were applied to several initiatives for students that included travel and educational scholarships and contest prizes. PMMI set aside $40,000 for tuition reimbursement to support continuing education of PMMI member company employees.
In addition, PMMI provided $38,000 to help more than 900 students experience PACK EXPO International and Pharma EXPO 2014 last fall.
During the PACK Solutions Challenge, a student contest at PACK EXPO, teams of students were presented with a complex packaging problem and created solutions with the guidance of mentors from PMMI member companies. The winning teams received scholarship money, which they divided among their student members.
First place: Rutgers University ($4,000)
Second place: Clemson University ($2,000)
Third place: University of Wisconsin — Stout ($1,000)
Educational Scholarships
Each year, the PMMI Foundation facilitates the awarding of scholarships to eligible students at colleges and technical schools that partner with PMMI. In 2014 $42,500 was distributed:
Mark Garvey Scholarship
California Polytechnic State University student Patrick Salibi ($2,500)
Claude S. Breeden Scholarship
Funds totaling $34,000 were awarded to students at: Alexandria Technical & Community College, Central Community College-Columbus, Conestoga College-Craig Richardson Institute, Dunwoody College of Technology, Greenville Technical College, Hennepin Technical College, Purdue University Calumet, Reading Area Community College and Wisconsin Indianhead Technical College
C. Glenn Davis Scholarship
Purdue University Calumet student ($1,000)
Art Schaefer Scholarship
Dunwoody College of Technology student ($1,500)
Richard C. Ryan Packaging Education Scholarship
Alexandria Technical & Community College student Riley Samari ($2,000)
Enercon Industries' Bill Zito Scholarship
University of Wisconsin — Stout student Oliver Ballinger ($1,500)
 Application deadlines for several 2015 scholarships are in the spring.