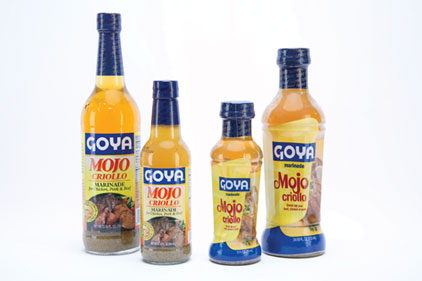 Goya Foods, the largest Hispanic-owned food company in the US, has opened its new state-of-the-art and sustainable corporate headquarters in New Jersey as part of a $500 million global expansion over the past 10 years.
Founded in 1936, Goya manufactures, packages and distributes more than 2,200 products from the Caribbean, Mexico, Central and South America and operates 26 facilities around the world. In 2014, Goya opened up three new facilities in Texas, California and Georgia. Goya held a ribbon cutting ceremony for the facility Wednesday.
The new headquarters features a 600,000-square-foot warehouse for distribution and 42,000-square-foot corporate office space as well as a renovated 240,000-square-foot production facility in Secaucus, NJ. The new facility ensures the retention of more than 500 jobs and creates 100 new positions.
 "This marks the largest expansion in Goya's history," says Bob Unanue, president of Goya Foods.  "It is the culmination of almost 80 years of hard work and part of a 10 year strategic plan, designed to reach new consumers and strengthen the Goya brand worldwide."