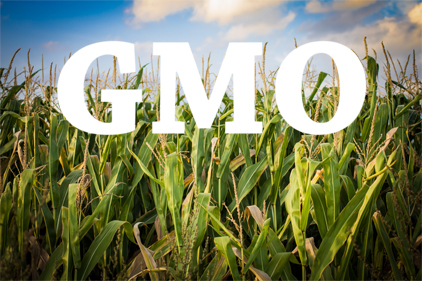 The Grocery Manufacturers Association (GMA) will appeal the April federal court ruling that denied its motion to stop a Vermont law that requires the mandatory labeling of genetically modified food from going into effect. On April 27, US District Court Judge Christina Reiss of Vermont rejected the GMA's and other industry groups' request for a preliminary injunction to halt the law. The court's ruling against the motion for a preliminary injunction means Vermont can continue with its plans to implement the labeling law, which is set to go into effect in July 2016.
GMA filed a notice of appeal Wednesday in Vermont federal district court. A legal brief outlining GMA's grounds for the appeal will be filed with the appellate court in the weeks ahead.
"The court's opinion in denying our request to block the Vermont law opens the door to states creating mandatory labeling requirements based on pseudo-science and web-fed hysteria," says Pamela Bailey, president of GMA. "If this law is allowed to go into effect, it will disrupt food supply chains, confuse consumers and lead to higher food costs."
Reiss partially granted and partially denied the state's motion to dismiss the complaint GMA filed, which sought to halt the labeling law known as Act 120. Reiss denied preliminary injunction because she said the plaintiffs failed to show the law would cause them irreparable harm.
GMA filed the complaint in June 2014. Vermont became the first state to pass legislation requiring labels on food containing GMOs in May last year. Other states followed by drafting similar legislation.
While not definitively deciding the issue on the merits, Reiss offered the view in her preliminary ruling that Vermont could pass a state labeling mandate because no current federal law regarding the Food and Drug Administration's authority over food labeling preempts state action.  "This court ruling shows why Congress should pass the voluntary uniform GMO labeling bill quickly and federally preempt state mandatory GMO laws," Bailey says.
Kristen Polovoy, a class action defense attorney for Montgomery, McCracken, Walker and Rhoads, says the law is controversial for reasons beyond constitutional law. "Vermont's law directly confronts the huge vacuum that has up until now been avoided by the FDA— i.e., a statutory approach to the meaning of the ever-popular 'natural' language on food labels."
Polovoy elaborates that under the Vermont law, "Because genetic engineering, as regulated by this act, involves the direct injection of genes into cells, the fusion of cells or the hybridization of genes that does not occur in nature, labeling foods produced with genetic engineering as 'natural,' 'naturally made,' 'naturally grown,' 'all natural' or other similar descriptors is inherently misleading, poses a risk of confusing or deceiving consumers and conflicts with the general perception that 'natural' foods are not genetically engineered . . .Except as set forth under section 3044 of this title, a manufacturer of a food produced entirely or in part from genetic engineering shall not label the product on the package, in signage, or in advertising as 'natural,' 'naturally made,' 'naturally grown,' 'all natural' or any words of similar import that would have a tendency to mislead a consumer. Up until now, federal regulators had consistently avoided both courts' and the food industry's requests to define 'natural.' Now, a 'natural' definition as 'GMO-free' is on one state's books."
Polovoy says the law also raises questions for companies headquartered or having facilities outside state lines. Under the Vermont law, Polovoy says it is interpreted that all food offered for retail sale in the state must include the label if it is produced in any part from GMOs.
"These provisions throw open the floodgates of exposure for food manufacturers who sell products on a national basis," she says. "If a company sells into Vermont, it must comply with the GMO labeling…In light of the nationwide aspect of so many food manufacturers' businesses, one can reasonably query whether the net effect of Vermont's law—governing all food sold in Vermont—is to impose its GMO labeling requirement on a nationwide basis."
Among their chief complaints, opponents of the law often cite Vermont as the start of a slippery slope that will set the country on a path toward a 50-state patchwork of GMO labeling policies that will cause consumer confusion.
To combat this, legislators reintroduced the Safe & Accurate Food Labeling Act in March. The bill is supported by nine Republicans and eight Democrats, with a majority of the co-sponsors sitting as members of the House Agriculture or Energy and Commerce Committees. The bill was first introduced in April of last year.
 GMOs remain a murky debate in the eyes of the public, and actions are needed to address the disparity between the scientific community and the public. In a recent survey conducted by the Pew Research Center, only 37 percent of the public regard GMOs as safe compared to 88 percent of scientists. Overall, 57 percent of the public think GMOs are generally unsafe to eat.